 How can technology boost productivity?
It is clear that boosting the productivity of companies today depends increasingly on the incorporation of digital tools to streamline their processes. Therefore, if you need your company to be competitive in a market so influenced by the development of IT and the Internet, you must act accordingly.
Also, the concept of digital transformation goes beyond the implementation of advanced tools to encompass the changes these companies introduce in the organizational culture. New paradigms and new ways of working driven by technology, expand the opportunities for growth and consolidation of companies. Following we will refer to advanced resources such as software and applications, and explain how they can help you increase efficiency in your company.
Boosting productivity through telecommuting
You have probably heard or read repeatedly that the Covid-19 pandemic accelerated the digital transformation processes in a large number of companies. While others were caught at such an incipient level that it was very difficult for them to implement telework. Fortunately, there are very complete platforms for team management available on the web, which helped boost productivity during confinement. All of them offer options to facilitate communication between team members, such as live chats, video calls and voice calls.
Some, such as Slack, are message-based platforms. Others, such as Trello, rely on Agile methodologies — in this case, Kanban — to organize projects with boards and labels. In this sense, the big technology companies are also present with their proposals. On the one hand, Microsoft's Office 365, which brings together its best-known productivity tools and communication channels. The same goes for Google and its G Suite, which includes its Drive, Calendar, Duo and Meet applications, among others.
The interesting thing is that most of these platforms have multiple integrations with different applications and channels. In addition, they offer extensive data storage capacity and cloud interactions within their payment options. Such advantages allow companies to offer work-life balance to the members of its staff and remain active during eventual confinements.
Tailored CRM to boost productivity
Customer Relationship Management (CRM) software solutions facilitate more productive interaction with customers. In fact, automating routine tasks such as sending emails allows your sales, marketing and support teams to spend time on more relevant tasks. In this way, they can take advantage of the interaction data that the same tool collects to create new communication strategies and personalization of the offer and service.
Along the same line, it is important to remember the ability of CRMs to obtain timely information on purchasing habits, preferences, etc. If your company manages hundreds or thousands of customers, this type of tool will allow you to monitor trends efficiently. Moreover, it facilitates the follow-up and attention to the leads or potential customers in the database to achieve their final conversion. In this way, decision making based on accurate data will be more successful. Most importantly, the unified information will always be available to all team members who require it.
It is very likely that you are aware of the various CRM application options that exist in the market and you may even have implemented some of them in your company. However, their design and functionalities are often not well adapted to the characteristics and processes of each business. To solve this, you must decide for tailor-made solutions, fully customized, like the ones we develop in Nuvolar.
In this sense, we develop CRM applications that meet the particular needs of each company, whether in B2B or B2C environments. In addition, we cover all business processes and integration with all interaction channels for complete customer tracking.
ERP to boost productivity
On the other hand, large retail chains such as the Inditex group owe much of their success to demanding monitoring of their supply chain. The company, which owns such well-known brands as Zara, Pull&Bear and Bershka, keeps detailed track of the demand for its garments.
Based on this monitoring, it anticipates what the buyers of its brands will require in order to manage the raw materials they need with suppliers. They coordinate the supply of these expenses in the precise time to process them and turn them into the pieces that will be marketed by their stores worldwide. They also rigorously supervise their transfer to each store, where they do not need warehouses to store merchandise because the stock on display will meet the demand.
As you can see, such meticulous and perfect management would not be possible without advanced Enterprise Resource Planning (ERP) tools. To get there requires a deep understanding of the specific dynamics of the customer's supply chain management. With ERP it is the same as with CRM; you will find good standard options on the market, but they are not always fully adapted to your company's needs.
ERP for the aeronautical industry, a Nuvolar specialty
At Nuvolar we have extensive experience with ERP for an industry as demanding as commercial aviation. Our web and mobile solutions for this sector have demonstrated a perfect synergy of systems in its complex architecture. These tools are making a difference in the management of different departments of several airlines, supported by intuitive interfaces that allow boosting productivity and profitability of these organizations.
Thanks to these features, the level of satisfaction in the user experience has increased significantly.
Programs and applications for various purposes
So far we have talked about technological solutions for team, customer and supply chain management to boost productivity. However, there are also digital strategies focused on other areas such as ecommerce to facilitate online sales, which we will address in future articles.
The main thing to understand is that any of these solutions must fit the characteristics and requirements of your business. In this sense, you can count on the experience, responsibility and professionalism of Nuvolar to offer you personalized advice.
About Nuvolar:
We are a digital innovation consulting company dedicated to one unique purpose: helping businesses adopt world-class software solutions on the cloud so they can succeed!
GET TO KNOW US

Featured Posts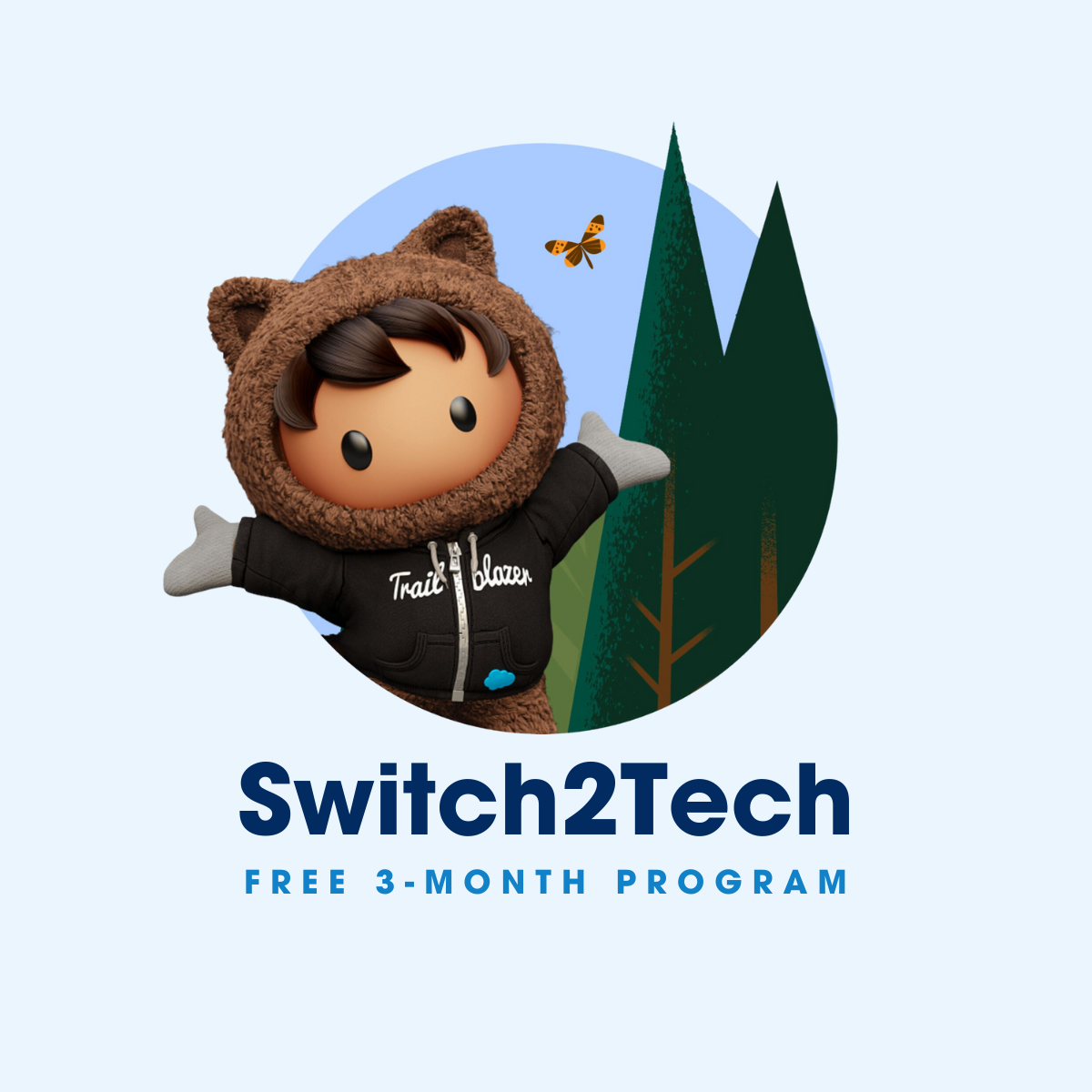 SEPTEMBER 21, 2023· BY NUVOLAR WORKS
Join "Switch2Tech": Our FREE Salesforce Program Open2Everyone!
3️⃣ months • NO previous experience required • Endless career opportunities ✨ • Official Certification! 🎓 Jump now into the world of Tech with this free online program organised by Nuvolar and Salesforce Talent Alliance! 🚀