 Technology trends in private aviation
Private aviation understood from the beginning that it is not enough to incorporate digital transformation. It is also necessary to embrace it from within and take advantage of it by proposing innovative solutions. Certainly, like any industry, aeronautics comprises several processes that are already being accelerated through automation. That is, thanks to the capture, processing, analysis, and even monetization of data, in order to establish itself as a business.
Big Data, Artificial Intelligence, Machine Learning, Internet of Things, Blockchain, and even cryptocurrencies are already present in this sector. You have probably already come across a tool based on one or more of these technologies. This is proving essential to maintain operability amidst the persistent Covid-19 issues. Therefore, part of the brief list of technology trends presented here is shared with commercial aviation, even with airport operations.
Cryptocurrency payments and instant quote systems in private aviation
Undoubtedly, we are talking about a solution that breaks paradigms in private aviation: reservations and payments through cryptocurrencies. Can you imagine paying for your private jet trip with Bitcoins or Ethereum? The U.S. company Monarch Air Group is one of the pioneers in integrating this possibility for users of its executive flights. According to executives, the demand for charter flights is expanding towards a millennial audience and people looking for safer and more reliable transportation options. So we are no longer talking only about large corporations and people with high purchasing power. So the diversification of payment options responds to the trust generated by electronic currencies. Specifically among a public that knows and manages technological advances such as blockchain.
As if that were not enough, Monarch itself made available to its passengers an online system for quoting charter flights. Through this tool, users can receive quotes in a faster and simpler way. All they have to do is choose their options based on the distance and type of aircraft required. This selection is passed on to the account executives, who will finalize the travel plan with the customers. And for all this, the user can use only his or her cell phone.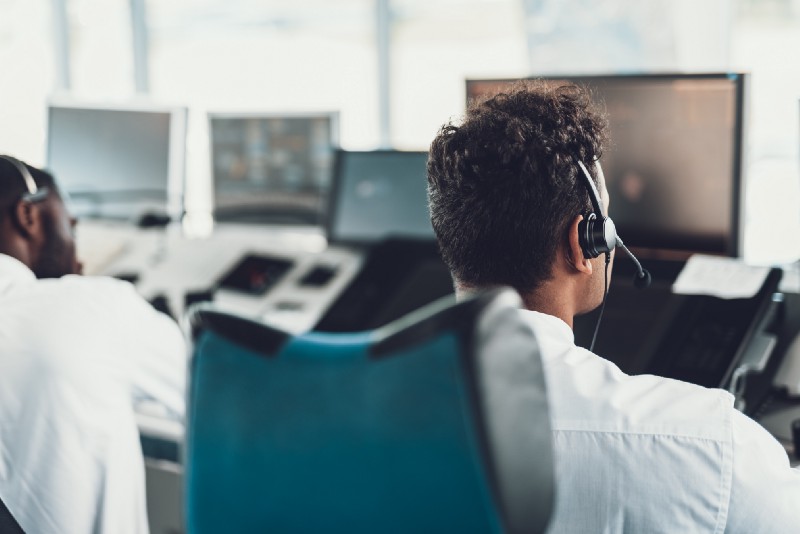 Contactless: maximum security for private and commercial aviation users
Indeed, biometric identification and self-service are already making airport check-in, baggage handling, and boarding easier. If you have recently traveled to Miami or Beijing, you may have noticed this. In the terminals of these cities, passengers already have access to an innovative airport experience. It allows them to use their face as a boarding pass and move seamlessly from cab to aircraft. The result is more efficient handling, with less queuing time, less crowding, and more social distancing. This represents a great advantage in terms of avoiding the risk of Covid-19 contagion. It eliminates the need to touch any device at the airport.
On the other hand, onboard, operators offer more and more services through Wi-Fi and 5G networks. This is to avoid contact with devices such as entertainment screens on airplanes.
Artificial Intelligence and Machine Learning for safer and more efficient air travel
Pattern detection and predictive data analysis by means of Machine Learning algorithms are involved in air navigation. Through these, it is possible to process data in real-time for the intelligent management of turbulence and changing weather patterns. This technology, combined with satellite observation data, allows the crew to make forecasts in flight. But it also enables private aviation to establish more flexible, efficient, and cost-effective flight plans.
IoT in private and commercial aviation
The Internet of Things has a relevant share in the aviation sector. Machine-to-machine and sensor-to-terminal communication is a key source of data for the industry. Among other applications, both commercial and private aviation are employing this resource in predictive maintenance of aircraft. Also, in the monitoring of mobile assets and personnel. Soon the integration of IoT capabilities with other technologies such as robotics and 3D printing will facilitate:
On the one hand, to contribute to the maintenance of aircraft in perfect operating conditions.
Optimize crew uptime.
Very soon, even produce savings in fuel consumption and lighten administrative and baggage handling.
Cloud computing and applications in private aviation
Private aviation operators and airlines manage large amounts of data in complex environments. In addition, staff in branch offices or on the move need 24/7 access to data. Only then will ground and air operations run smoothly. In this context, cloud computing is an ideal and vital tool for the airline industry. If you are an owner or manager of an executive airline, you may already know the advantages of this resource. However, it is worth remembering some of them:
Reduced operational and infrastructure costs. By using cloud services, your airline does not need to acquire and maintain expensive servers and hardware. Nor do you need physical space to host them. It only requires Internet connection and those devices necessary for data management.
Access from anywhere and with any terminal. In fact, your pilots and ground personnel can open applications and manage data using their mobile devices, wherever they are!
Scalability and pay-per-use. Typically, cloud providers offer plans according to your company's development for access to data storage, platform, and infrastructure as services.
Continuity of productivity. In times of Covid and mobility restriction, part of the staff can telework from home.
Nuvolar's applications fly high
For more than twelve years, Nuvolar has been developing critical applications for various business areas. In particular, for the aviation industry, with which we maintain an obvious emotional bond. Not by chance, the design and execution of apps for several airlines were part of our first challenges as a company. This allows us to combine the architecture of complex systems and the functionality of our solutions with our passion for aviation. The effectiveness of the systems we develop is appreciated by users all over the world.
Nuvolar solutions for aviation
Nuvolar's IT solutions for private aviation are versatile. They make it possible to manage:
Operations. Specifically: boarding operations (user creation and crew and personnel boarding, aircraft creation and role assignment). Ground operations (weight and balance configuration, fuel optimization, services and permits reservation, ground control and weather forecast). Management of continuing airworthiness of executive aircraft, CAMO (maintenance events, validation of technical records, tracking of hours and cycles, among others).
Crew. Crew and personnel management. Including crew scheduling, management of FTLs, and pilot and crew qualifications.
About Nuvolar:
We are a digital innovation consulting company dedicated to one unique purpose: helping businesses adopt world-class software solutions on the cloud so they can succeed!
GET TO KNOW US

Featured Posts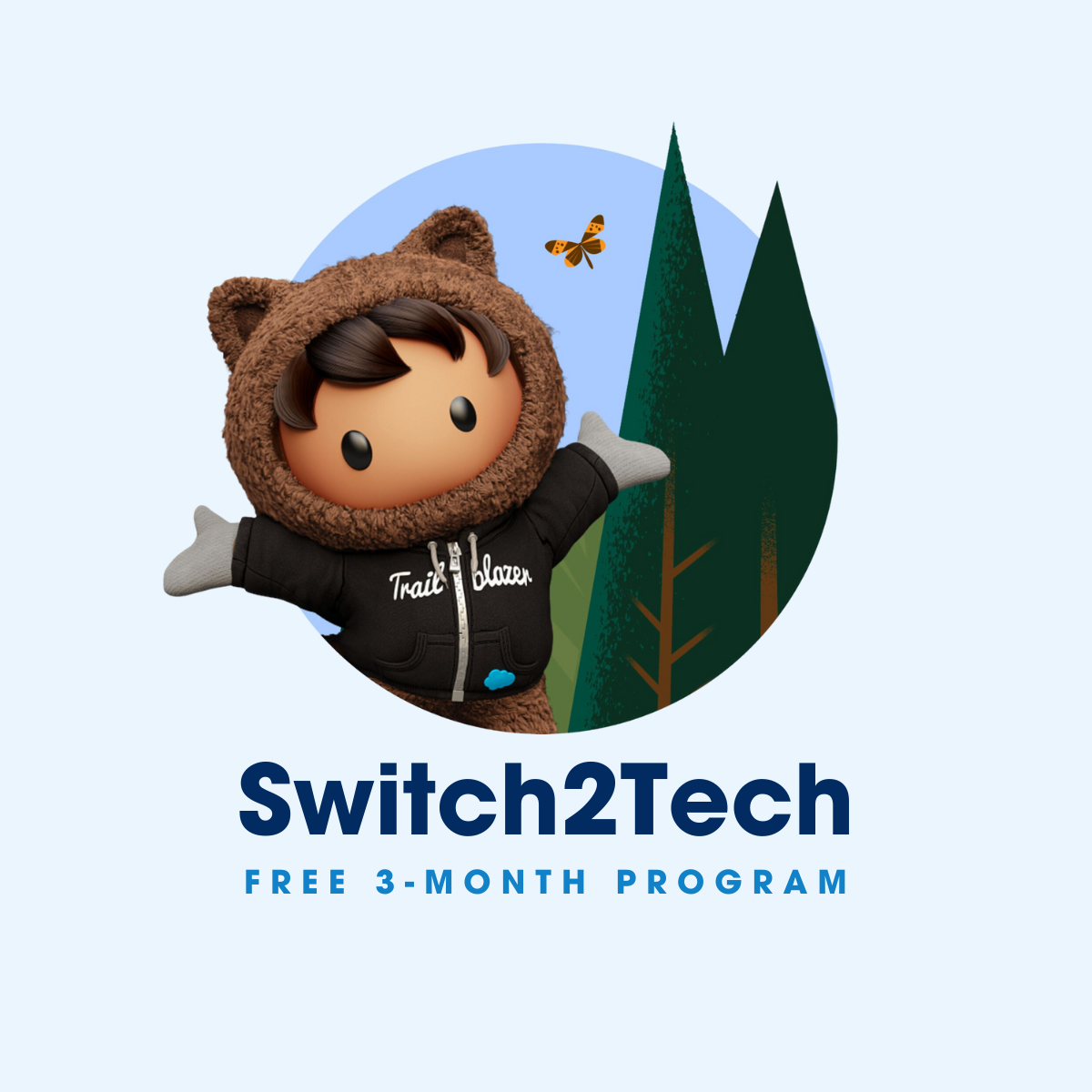 SEPTEMBER 21, 2023· BY NUVOLAR WORKS
Join "Switch2Tech": Our FREE Salesforce Program Open2Everyone!
3️⃣ months • NO previous experience required • Endless career opportunities ✨ • Official Certification! 🎓 Jump now into the world of Tech with this free online program organised by Nuvolar and Salesforce Talent Alliance! 🚀