 "Know your customer". An easy to write 3-word sentence. However, having a deep understanding of what consumers think about your brand is definitely not an easy task. Customer Experience is the methodology that provides objective metrics on how consumers feel throughout all the steps that lead to the purchase. It's the so-called 'Customer Journey'. In this article, we will explain why this concept is so important and which are the best B2B Marketing tools out there to help you improve your post-sale experience.
---
Applying Customer Experience (or CX) methodologies can for sure bring enormous benefits to any company, especially when it comes to marketing campaigns.
We could almost say that Customer Experience is the Science that evaluates the emotional behavior of the consumer throughout the entire purchasing process. It is the so-called 'Customer Journey', and rather than focusing on subjective metrics, it can provide objective and measurable analytics. That way, companies can detect the areas of improvement and rapidly react to correct them.
What is the Customer Journey?
When we talk about the Customer Journey, we are referring to the entire process that a person goes through from the moment a need arises until they make a purchase.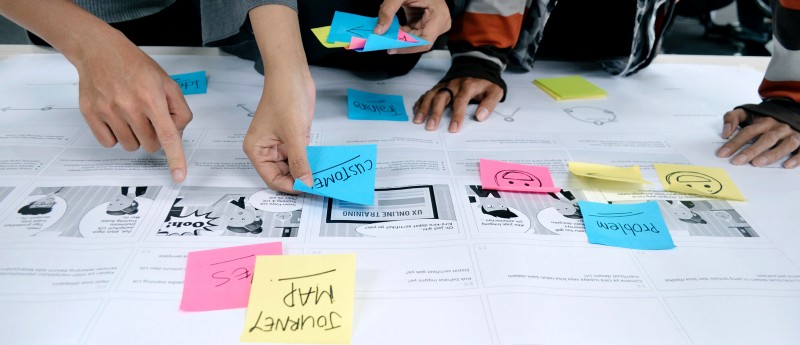 Nowadays, consumers have more means at their disposal to research and inform themselves well before making a final decision. It is now enough to browse certain sites or do a quick Google search.
For this reason, we say that the Customer Journey encompasses the entire customer lifecycle, and not just what is strictly related to the purchase cycle.
As with all journeys, there is an itinerary that can be represented on a map. With the Customer Journey, it is also possible to map the path that leads the customer from the first contact with the company to the final decision or the purchase of a good or service.
And although we quickly think of this action as the end, the map also extends to after-sales.
In this way, Customer Experience Marketing is a less literal way of understanding the term Customer Journey. It encompasses a broad customer lifecycle that brings benefits to any company, even small and medium-sized companies.
Why is Customer Experience Marketing important?
What is the purpose of the Customer Journey and the creation of a Customer Experience map?
There are some implicit advantages to this marketing technique. Here we can list 6:
1. Evaluates the perception of your brand
Knowing which are the moments that a consumer goes through when interacting with your company will allow you to know what he or she thinks of it.
If you want to tip the balance towards your products or services, having this information is essential.
2. Allows you to know your customers behavior
Marketing campaigns are strengthened by applying techniques such as Customer Journey and Customer Experience Mapping.
With the valuable data that emerges, it is much easier to know how to act and in what media to do it so that the company is the chosen one in the purchasing process.
3. Improves the user experience when shopping
Customer Experience Marketing seeks to understand the consumer's feelings during the purchase.
This analysis moves away from cold metrics and makes it much easier to improve the buying process to make it a success.
4. Customer Experience Marketing: better with the right tools
Implementing the methods we've talked about so far is much easier if you have the right tools.
One truly indispensable solution is the Salesforce Marketing Cloud. What are its advantages? Let's take a look.
5. Marketing Cloud is customer care in any channel
Salesforce provides a platform that adapts to the communication changes in the market.
Thanks to this, any company can quickly start using the new channels and send messages to its audience in a more targeted way.
Through agile cloud operation and mobile applications, it is possible to interact with potential customers from any location and any medium.
6. Personalized communications
The data provided by Salesforce allows you to listen to your customers, partners, and team.
In fact, it makes Customer Experience Marketing easier because it helps to understand what the customer's needs are.
As a result, marketing campaigns are fully personalized and tailored to the most appropriate customer lifecycle phase.
When a campaign works, Salesforce allows you to reinforce it. If something goes wrong, then the feedback helps the management team rectify it.
Consumer and B2B Marketing tools
Another advantage of Salesforce solutions is that they can be approached in different ways, whether it's to reach end consumers or for B2B Marketing.
The unification of data and the personalization of channels makes it much easier to evaluate the relationship between the customer and the brand, whether it is a company or an individual.
Some modules of the Salesforce solution:
Salesforce Marketing Cloud has a large number of modules for managing customer relationships. Here are some of them:
Journey Builder: create personalized customer experiences across channels and departments.
Email Studio: create personalized email campaigns.
Customer 360 Audiences: unify, segment, activate, and analyze all customer data.
Mobile Studio: personalize mobile interactions, whether through SMS messages, pop-up notifications, or chat messages.
Social Studio: listen, publish, and interact with customers on all social media channels.
Advertising Studio: direct advertising management with CRM data to engage and retain customers.
Salesforce Marketing Cloud, the perfect Customer Experience solution
In this article, we have clarified concepts related to the Customer Journey and reviewed the main Salesforce Marketing Cloud tools.
The importance of such platforms in the development of B2B Marketing and other fields is clear.
Salesforce is a true ally when it comes to taking Customer Experience Marketing to the next level.
At Nuvolar, we can help you take full advantage of implementing Salesforce Marketing Cloud in your company.
We are a Salesforce Certified Partner with more than 12 years of experience. We have successfully delivered some of the most advanced solutions to the market, in both Classic and Salesforce Lightning interfaces, using Agile methodologies, like SCRUM and Kanban.
Whatever your software need, our dedicated team of talented professionals will deliver you the perfect product by using the latest tools and best practices the software industry has to offer. You and your users are at the center of our focus.
Contact us and let's work together!
About Nuvolar:
We are a digital innovation consulting company dedicated to one unique purpose: helping businesses adopt world-class software solutions on the cloud so they can succeed!
GET TO KNOW US

Featured Posts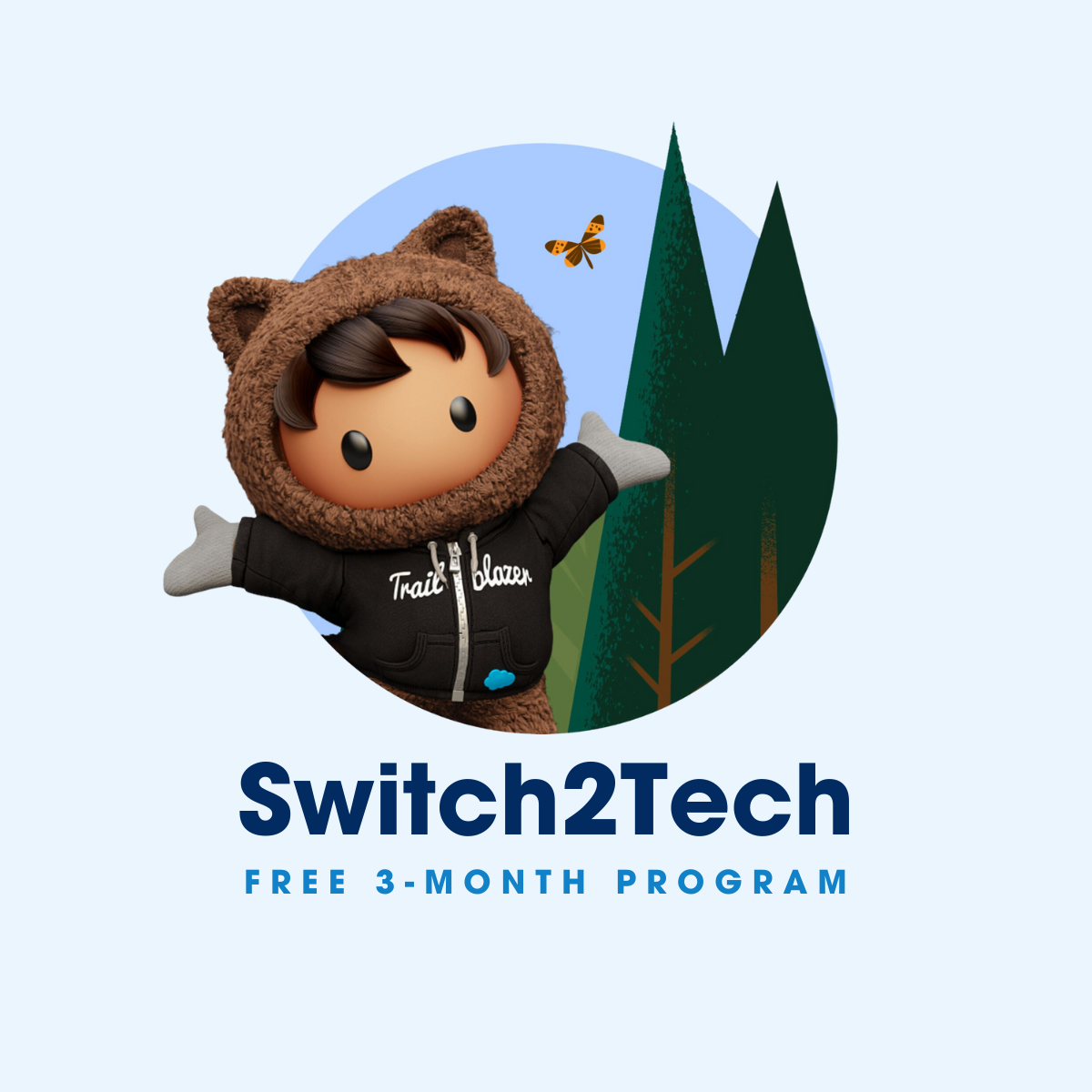 SEPTEMBER 21, 2023· BY NUVOLAR WORKS
Join "Switch2Tech": Our FREE Salesforce Program Open2Everyone!
3️⃣ months • NO previous experience required • Endless career opportunities ✨ • Official Certification! 🎓 Jump now into the world of Tech with this free online program organised by Nuvolar and Salesforce Talent Alliance! 🚀