 Digital transformation, beyond technology and closer to business strategy
Digital transformation is high on the agenda of many organizations. While some have a well-structured implementation plan with defined objectives, others limit this conversion to a very specific goal. These specific objectives are often disconnected from both the strategy and the overall business model; in the latter case, we could not consider it as a complete technology conversion strategy.
Actually, reaching and staying at the top of digitization in any industry is very difficult. It is complicated, even for large corporations, to adapt to the dizzying pace at which new concepts and tools emerge. In order to change this situation, companies must accelerate the incorporation of customized and new digital solutions to their business. This is the only way to remain competitive in this constantly evolving production environment.
In fact, technological changes manifest themselves in the market practically after their introduction in any business area. Customers are quick to notice, and this increases their expectations and demands on the brands they consume. As a result, companies have no choice but to adapt to trends and evolve towards best practices. This renewal will allow them to offer avant-garde and innovative offers that will keep them in the market.
Digital transformation, what for?
Your company's digital transformation needs to have clear and relevant objectives. Moreover, it must be directly linked to your business strategy. Indeed, the digitization process combines the company's strategy and operations with available technological advances and data analytics. As well as the design of new products (or the rethinking of current ones), with the aim of providing tangible benefits such as increasing productivity and improving the value chain, processes optimization, automating routine tasks, improving communication, or reducing costs and increasing sales, among others.
Customer-centric
Although the technological conversion is immediately evident in the processes of your organization, it is important to assume that its first beneficiaries must be your customers. Nowadays, consumers are more capable of seeking personalized products and services tailored to their preferences. For this reason, it is important that you know how to adapt your offer to the pace at which customer needs and expectations evolve.
Likewise, it is a priority that you ensure unique and rewarding experiences while they interact with your brand. By achieving both objectives, you can build customer loyalty and extend the customer lifecycle.
It is likely that after reading all the benefits that customer-centric can bring you, you want to redefine your business strategy and focus it on the customer. To carry it out you should take into account the following aspects:
Most relevant trends and drivers in each sector.
How do technologies impact operating and business models?
Compare the organizational perspective with the evolving perspective of customer requirements.
Business processes
As we have said before, the digitization of the supply chain is key to meeting the objective of adding value to the offer. In fact, this is a comprehensive process in which it is not enough to improve only the customer experience (front office). It is also important to optimize the middle and back office.
Business models
Undoubtedly, when implementing digital transformation in your company you are looking for your business model to fit with the new trends. In order to do this, you should consider incorporating new digital services and products that will increase your portfolio and integrate conventional channels such as physical stores, combined with digital channels.
In this regard, it is advisable to consider the impact that this digital conversion will have on your business ecosystems. In particular, among customers, suppliers, competitors, public administration, and other stakeholders, but also, in the technology ecosystem. To do this, you should make an objective assessment with the intention of integrating and/or modifying these ecosystems.
Digital transformation is not about technology, it's about people
Paradoxical as it may seem to you, although technological tools play a predominant role in the digital transformation process, people have a lot to do with it! It may seem contradictory that people are at the heart of digitization, and at the same time also the main factor of resistance to change. When you tackle your digital conversion project, you will have to assume a change in the corporate culture of your company.
The idea is that through this evolution of the corporate culture, all team members feel comfortable and are aware of the need for change. So that they can easily integrate into the creation and introduction of new digital products and services. Or, to the restructuring of the current value chain to adapt it to the challenges of today's market.
An agile methodology for implementing digitization
When you think about digitalization, think strategy! It is important that you project the implementation of digital resources through a plan with concrete objectives, well-structured and scalable objectives. In this way, you will be able to evaluate the difference between the current situation and the desired one.
In this sense, to implement your digitalization plan you could apply an agile and iterative methodology such as the ones we use in Nuvolar for our projects. These working methods allow you to enable and maximize the delivery of digital value through "short-term achievements". This way you will be able to increase learning during the incorporation of technological innovations. For this purpose we propose you some simple steps that you will repeat according to your situation:
Understanding and visualizing the problem.
Conceptualization and design of the solution.
Implementation and follow-up.
Evaluation of results and learning.
What level of digital transformation is your company at?
Today, you can already see cases of companies of any size that have initiated, are implementing, or have already consolidated a digital transformation process. We can classify them into four levels, according to their progress and characteristics in digitization and business management:
Digital novices:
They implement isolated digital solutions in each department.
Digitalization is more focused on the product and not so much on the customer.
They may have an online presence (web, apps, social networks), but lack integration with physical channels.
Digitalization is not visible.
Vertical integrators:
They obtain data in real-time and their distribution channels are integrated.
They use data analytics for the purpose of personalizing products and services.
There is a collaboration between different areas, but it requires organization.
They address defined digital challenges but do not do so comprehensively.
Horizontal collaborators:
They offer integrated online solutions for the customer.
They manage data intensively.
About Nuvolar:
We are a digital innovation consulting company dedicated to one unique purpose: helping businesses adopt world-class software solutions on the cloud so they can succeed!
GET TO KNOW US

Featured Posts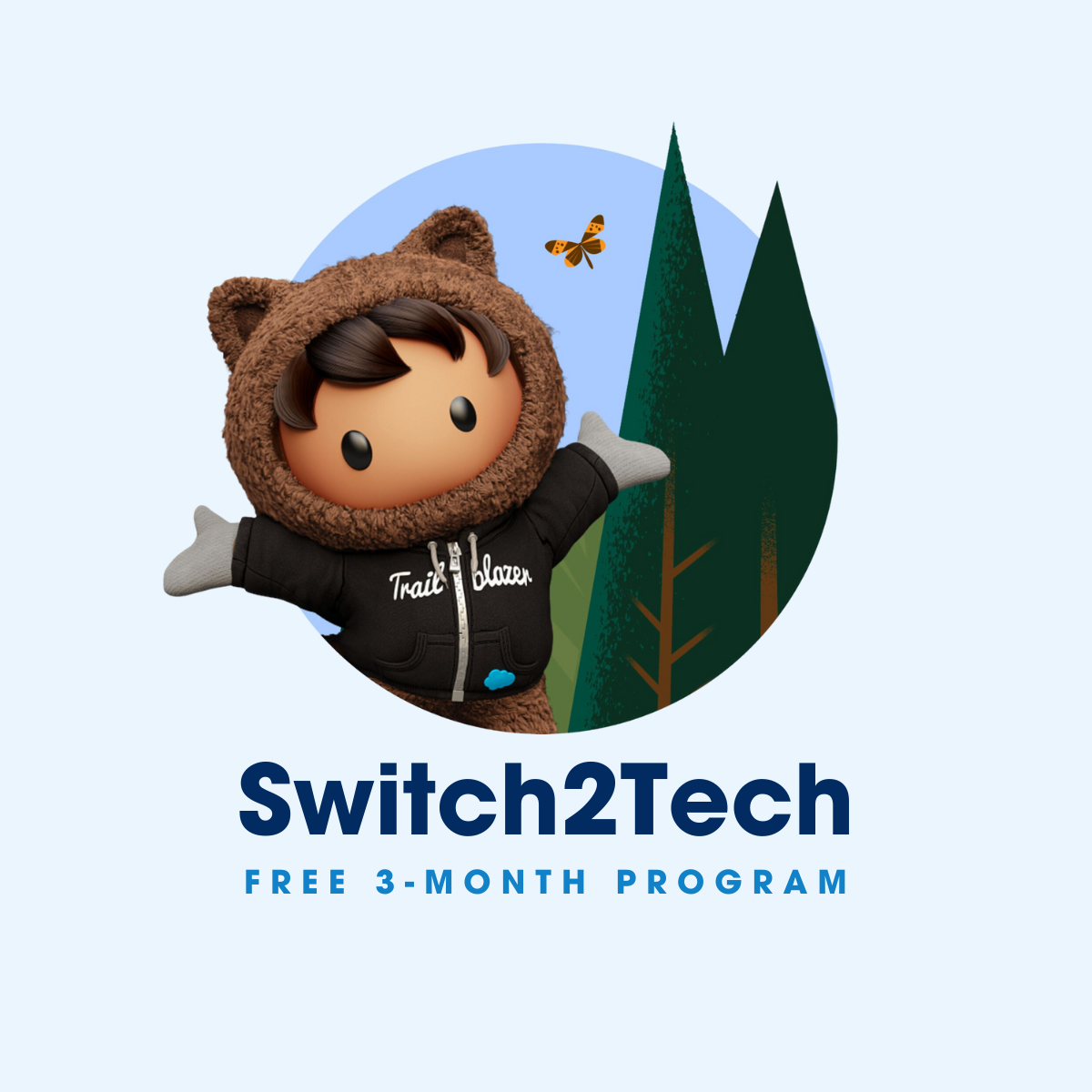 SEPTEMBER 21, 2023· BY NUVOLAR WORKS
Join "Switch2Tech": Our FREE Salesforce Program Open2Everyone!
3️⃣ months • NO previous experience required • Endless career opportunities ✨ • Official Certification! 🎓 Jump now into the world of Tech with this free online program organised by Nuvolar and Salesforce Talent Alliance! 🚀