 How cloud solutions contribute to business growth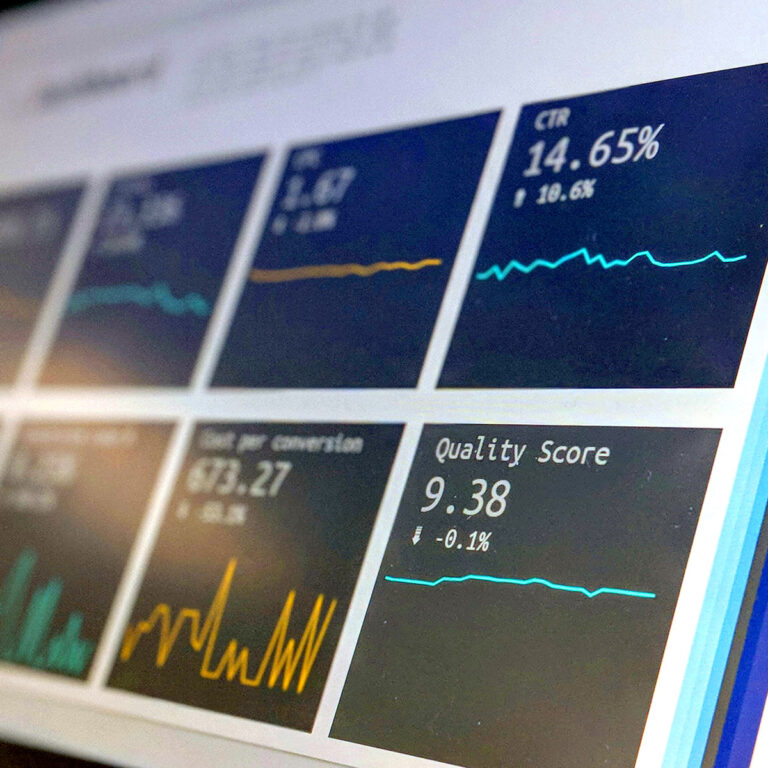 How companies grow depends heavily on their use of technology. The clear trend in the business world is towards cloud solutions. With cloud solutions, companies gain many advantages, such as the ability to optimize resources and work more efficiently. How else can cloud computing help companies grow?
In this article, we will analyze some of the main advantages that new cloud technologies are bringing to large and small organizations. But first, let us tell you exactly what we mean when we talk about cloud solutions.
What are cloud solutions, and what are they for?
The cloud is a concept that involves migrating multiple computing resources to external servers and processing units. A cloud solution provides users with access to services, applications, and platforms through an Internet connection.
This type of resource outsourcing can be applied in very diverse fields. A common one is data storage. It is increasingly common to save files on remote devices, either in a private or public cloud. Keeping documents on a remote devices facilitates employee collaboration and reduces investment in personal equipment. Of course, it also increases security by preventing accidental loss of information.
Another area where cloud solutions are booming is software. Just a few years ago, companies had to spend a lot of resources on keeping their employees' applications up to date at each workstation. With the implementation of cloud solutions, software updates can take place remotely, delivering new features constantly and immediately. Again, this favors the growth of companies by allowing resources, both human and material, to be better utilized.
It is clear that cloud solutions are becoming increasingly important in the business landscape. But how do they really help companies grow?
Cloud and business growth: two increasingly linked concepts
The cloud model helps companies grow in many different ways. Let's take a look at a few examples of the benefits of cloud solutions.
Business growth depends on collaboration
One of the strengths of the cloud is its ability to centralize files in one place. Historically, achieving universal access by workers within a company was possible with network drives or servers. In this type of infrastructure, ongoing maintenance is vital to avoid errors and data loss. Scalability is also extremely difficult as it requires continuous investment to purchase new equipment and increase storage.
All of these inconveniences can be obstacles to a company's growth. But with the advent of cloud solutions, all employees have space to save their files and can easily access shared files. If a company needs more storage space, then it simply has to add it. The provider is responsible for maintaining the servers and providing protection in the event of unintentional loss of data and information.
In short, the company no longer has to worry about the storage infrastructure. It simply has to focus on managing its files and keeping them organized.
Flexibility to scale up or down
Another advantage of cloud solutions that helps companies grow is scalability. Peaks of activity are common for many companies, whether it's increased demand for their services or new projects. It is possible that, during a period of increased work, the company needs specific resources, applications, or services. Then this need disappears after completing the work.
In these situations, cloud solutions play a key role. If the company needs specific software or to increase its storage quota, then it can purchase it temporarily. As soon as it is no longer needed, the business can simply reduce its subscription. This flexibility eliminates license purchases, hardware investments, and other expenses. In addition, it is possible to expand the company's capacities in just a few clicks and across the board for all users, if necessary.
Telework is a reality
In times of crisis, teleworking can become a company's lifeline. Employees can continue their work from anywhere, whether at home, in the office, or traveling. Teleworking has undoubtedly helped companies grow even in the most challenging situations.
With a growing number of cloud services, more companies can offer teleworking options to their employees. For example, a company can contract a number of cloud services, such as spreadsheet managers or document processors, cloud storage, invoicing systems, etc. to facilitate remote work. All of these cloud-based services can be scaled up or down as needed and many provide constant updates to keep up with the latest business needs.
It's important to keep in mind that the cloud model not only allows the execution of third-party applications over the Internet. It also tolerates the creation of customized software for individual companies, all hosted remotely. This greatly facilitates usage on any device, regardless of its operating system. As a result, it is possible to meet any organizational or logistical needs, provide universal access to the company's tools, and update them simultaneously on all of the organization's device.
Ultimately, whether a company relies on third-party services and software or designs its own, doing so in the cloud favors teleworking. Moreover, it minimizes costs and allows organizations to implement improvements quickly.
Businesses now only need a web browser
Lastly, cloud solutions increase business growth by removing some critical barriers. First, specific hardware specifications are no longer required to run certain programs. Since all data processing is done remotely, cloud-based applications have much lower minimum specifications. This results in better performance, even on modest devices. Consequently, the company will not have to make significant investments to keep its employees' equipment or workstations up to date.
Secondly, there is no need to install anything. Most cloud-based applications and services are accessible from a web browser. Thus, a single software provides access to an infinite number of resources that only require Internet access. Most of today's web browsers are automatically updated, solving security issues on their own.
Are cloud solutions really the future of business growth?
Undoubtedly, they are. In this article, we have discussed the different cases in which cloud solutions play an important role in promoting business growth. Although not all organizations have the same needs, cloud solutions can adapt to almost any circumstance thanks to their flexibility.
About Nuvolar:
We are a digital innovation consulting company dedicated to one unique purpose: helping businesses adopt world-class software solutions on the cloud so they can succeed!
GET TO KNOW US

Featured Posts