 We can hear it and see it everywhere: "Pick us!"- so many companies tell us this and it can be really overwhelming. There's often a reason why we listen; or why we don't. Nowadays, there are plenty of official Salesforce Consulting Partners listed on AppExchange and it can be really difficult to choose only by looking at that page which consultancy will best suit our needs. You must keep in mind that hiring a Salesforce Consulting partner will determine significantly how your business will take full advantage of the capabilities of the Salesforce CRM platform.
Written by: Andrea Onhaus, Senior Salesforce Consultant at Nuvolar.
---
Why is Nuvolar your ideal Salesforce partner?
At Nuvolar Works our purpose is to help you reach all the potential that Salesforce can offer to you. We invite you to read some of our best practices and methodologies that allow us to implement your Salesforce platform in the right way!
Nuvolar consultancy is following the software industry best practices and methodologies. We work in an Agile environment with a focus on delivering strategic business value by involving business stakeholders in the development process. Our clients are part of our team. We give them transparency by involving our clients throughout the project lifecycle.
Our Salesforce team is passionate about technology and about our clients success. When we start a new project we begin with the end in mind. How do we do it? We believe that every change , every request from our clients should be prepared carefully. We obey the following steps when working with clients: planning, development and deployment.
We are not afraid to ask: We always keep the bigger picture in our mind: will the change be beneficial in the long run for the platform, our users and the company? When our clients come up with a request, our strategy is to carefully review all aspects of it, so there is no downside to it. It is our job to pursue a win-win situation. And we do want our clients to be successful in their business.
At Nuvolar, our Salesforce implementation projects don not simply end with the official go-live date. We are proud to say that we support our clients after the implementation. We are there for them with any request or help they may need.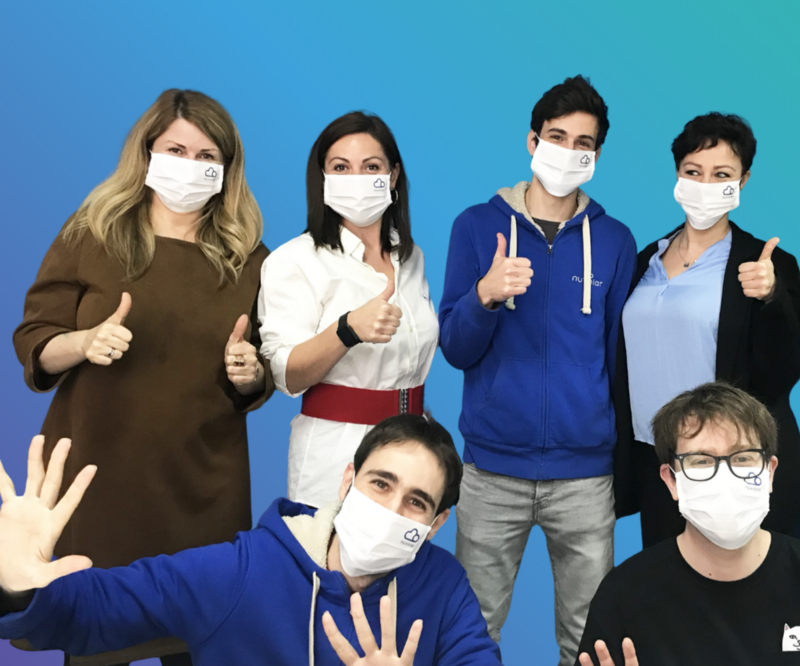 We have broad experience with the following industries: aviation, medical and consumer goods but we have a team that can take on any challenge. We are used to working in English language and across the globe and we are ready to take on new projects for companies at any sizes and/or for companies based abroad as well.
We believe in a saying : Work to your strengths and develop your weaknesses. Our colleagues' success is our personal success. We trust that bringing and sharing our skills and experience across the team is the firmest way of developing and consolidating our own abilities. We are continuously gaining new Certifications within the Salesforce environment. And we won't stop doing it. We love our shiny superbadges and certifications.
We believe that: Diverse teams make better decisions. Having a diverse team makes us more innovative and often more open in our communication leading to better, well designed solutions. Having a team of different views on the same issue means that we are more likely to get fresh ideas, thus improving the creativity of our team and boosting its capacity for innovation. Our team members diverse skills base allows Nuvolar to offer a broader and more adaptable range of products and services.
Who are our diverse teams of expertise ?

Andrea Onhaus
Sziasztok! My name is Andrea. I am a Hungarian living and loving Barcelona. I have 10+ years of experience in CRM, Salesforce, Customer and Project management. I like to define myself as a bridge, a bridge between Business and IT . Outside of work, I am a co-leader of the women in Technology group, an organisation committed to improving the networking and success of women in technology in Spain.
I love Salesforce because it's a great and reliable CRM. Many companies, from small startups to large enterprises use Salesforce to improve the business relationships with customers. I love the platforms flexibility and customizability. This is one of the main reasons why Salesforce has so many customers.

Marc Vivas
I am a computer engineer and the CEO of Nuvolar. The thing I like more about Salesforce is how quickly you can onboard a customer on the platform and start changing the way they work, improving the way companies perform their operations, streamlining their processes and automating some of the tasks that they used to do before Salesforce. At Nuvolar, we bring in our engineering expertise, developing complex web and mobile applications in the cloud to the Salesforce realm. We complement Salesforce as needed to provide a customized experience for our customer that aligns with their way of working; whether that means building a mobile application with offline capabilities that syncs with Salesforce or building a custom interface for their users on top of the Salesforce platform. In my free time, I like spending time with my family and reading books.

Pere Martí
My name is Pere and I am the Tech-Lead for our Salesforce team. 9 years ago I started my career as a developer in the university developing apps in the research department for public transportation, where I published my first research paper. After a short period developing mobile apps in Berlin, I joined the Nuvolar family, where for the last 8 years I have been involved in the design, architecting and development of all Nuvolar's Salesforce projects. These 8 working in the Salesforce platform have been a wild but amazing ride. Despite being an expert on many areas of the platform, its constant growth and evolution make you stay on your toes. Thank god for the launch of trailhead which makes this task so much more easy and fun!
Moreover, its incredible breadth of functionality ensures that there is always a new area to dive in. With Salesforce you can never get bored!

Víctor Pérez
Hello! I am Víctor a Salesforce developer that enjoys video games, board games, reading and collectivism (especially lego and minifigures ). My favourite part of working with Salesforce is that it's a constant learning curve. I continuously learn new things and there are always new challenges to overcome.

Luka Glusic
My name is Luka and I am a software developer.I have experience working as a Java and C backend developer as well . Working with Salesforce has been a great journey for me. I have learned so much and I really love helping our customers during their Salesforce journey. In my personal time I love to do sports, hike and hang out with my friends.

Maria Mategna
Ahoj! My name is Maria and I am an Associate Salesforce consultant in Nuvolar. I fell in love with Salesforce two years ago and decided to change my career from scratch. Since then I got 2 Salesforce certifications, working as an associate Salesforce consultant in Nuvolar, I am involved in an amazing project and the most important part, everyday I learn something new. Salesforce allows you to grow, enjoy and never get bored. I am a very active person, like to spend my free time traveling, in nature, doing sports and spending time with my family.
If you want to hear more about us, feel free to Contact us, we'd love to hear from you!
About Nuvolar:
We are a digital innovation consulting company dedicated to one unique purpose: helping businesses adopt world-class software solutions on the cloud so they can succeed!
GET TO KNOW US

Featured Posts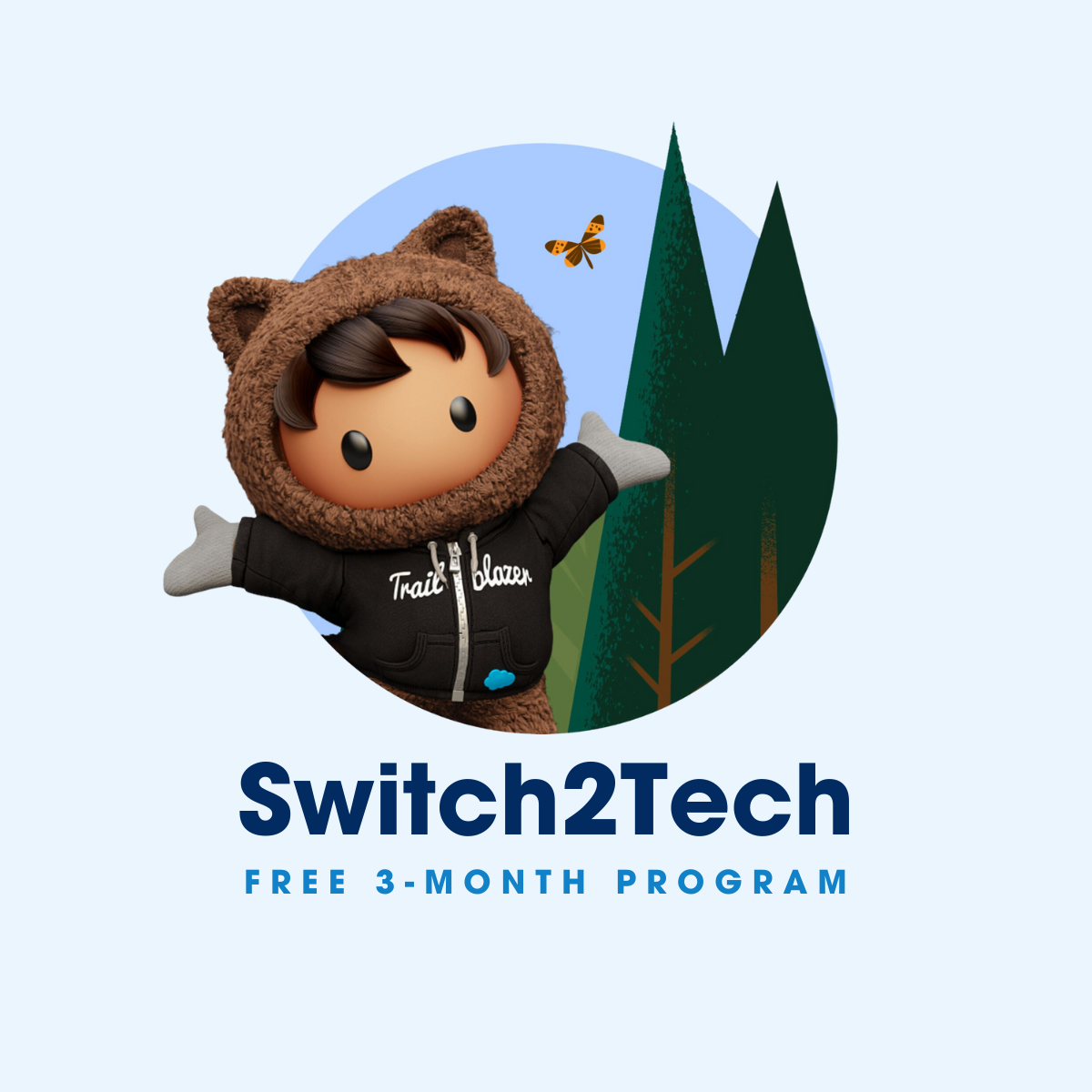 SEPTEMBER 21, 2023· BY NUVOLAR WORKS
Join "Switch2Tech": Our FREE Salesforce Program Open2Everyone!
3️⃣ months • NO previous experience required • Endless career opportunities ✨ • Official Certification! 🎓 Jump now into the world of Tech with this free online program organised by Nuvolar and Salesforce Talent Alliance! 🚀