 Social Studio, social media management, and Salesforce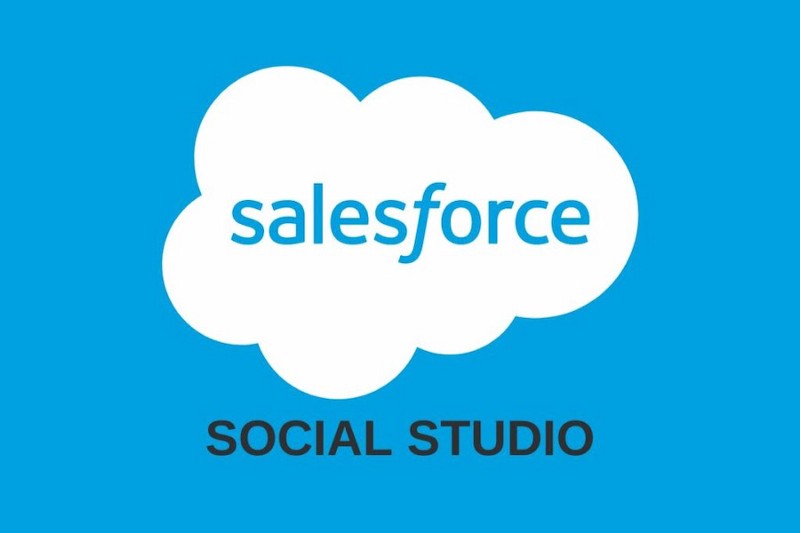 Social media management is one of the most important jobs for brands today. In order to connect with potential customers, companies must stay active on their various online profiles. To facilitate the management of social networks, Salesforce Marketing Cloud launched its new Social Studio solution.
Some of the functions included in this Salesforce module are designed to make social media marketing more efficient. In addition, this solution also allows you to obtain valuable social analytics and apply techniques such as social media listening.
In this article, we will take you on a tour of the main advantages of Social Studio in Salesforce Marketing Cloud. In addition, we will also talk about the features of this solution and how it can help you improve your business' social media management.
Easy and efficient social network management with Social Studio
One of the main advantages of Social Studio is the possibility of managing several profiles in a comprehensive way from a single place. However, what makes it a truly attractive tool is that it includes some advanced features, such as those mentioned below.
Scheduling and publication planning
Social Studio allows you to plan and schedule the content to be uploaded to your company's social profiles. Undoubtedly, this is one of the most basic needs in any social media marketing strategy. Also, this solution is able to elaborate strategies and perform complete audits. Thanks to this matter, it is much easier to adapt campaigns.
Social media listening and social analytics in one place
This module, developed to be part of the Salesforce Marketing Cloud, helps you know what is being said about your brand on social networks. This technique, known as social media listening, includes monitoring the mentions and conversations generated around your company. However, it also encompasses other practices, such as monitoring competitors' strategies. Thanks to this practice, it is possible to create campaigns or modify your approach to make them highly effective.
On the other hand, Social Studio is responsible for providing access to another pillar in the world of social media marketing, which is social analytics. The collection of data and its subsequent analysis will allow your business to have a greater amount of information to develop more efficient digital strategies. When it comes to the management of social networks, it is essential to have reliable data and to know how to interpret them. With them, you will have the ability to anticipate your competition when creating campaigns or adapt your business strategy depending on the circumstances.
Taking customer service to the next level
Managing social networks with Social Studio significantly improves customer service. It is no secret that more and more users expect to resolve incidents and doubts through official brand profiles. Most platforms include instant messaging and commenting systems; it is precisely in this kind of environment where users feel comfortable asking questions and receiving an answer.
Social Studio can create incidents based on comments and other social media interactions. In addition, it helps to analyze the extent to which an effective response to requests is given. Also, this solution displays very important statistics such as response time. This makes it easier to take appropriate action if customer service is excessively delayed.
Social Studio brings you closer to trends
Another advantage of Social Studio is that it allows you to search for topics and know their impact at that moment. What does this achieve? Because users' needs are constantly changing, brands need to be informed about new trends and adapt to them. If there is a topic that has become a trend, your firm should be there. With this information in hand, it is easier to create more relevant campaigns. As the saying goes, information is power, and nothing is more empowering than knowing what your prospects and audience are interested in.
Social Studio's social media management is cross-platform
Social Studio is completely cross-platform. As is already the case with the Salesforce Marketing Cloud, Social Studio has its own application. Thanks to this, it is possible to carry out important operations from any device. Implementing this type of solution in operating systems such as Android or iOS makes it possible to manage a brand's profiles from anywhere. These are some of the most outstanding features of Social Studio's mobile application:
Publication in the different profiles.
Content scheduling.
Visualization of the statistics of each publication.
Approval of content prior to publication.
Quick response to comments.
Interactions in all social networks, such as Like, Favorite, or Quote.
Social media listening.
Trend monitoring.
Keyword search.
These are just some of the features of Social Studio. Undoubtedly, having the full potential of this solution available anywhere will allow you to be aware of what is happening always on social networks and manage your profiles more efficiently.
The importance of knowing the impact of your campaigns
Finally, Social Studio offers a complete section where you can check the impact your marketing campaigns have had on social networks. Why is this section so important? It's true that the rest of Social Studio's tools make it easier for you to create better campaigns and help you take better advantage of trends. However, checking what is working and what is not in your publications is vital to managing your social networks in the best possible way.
On the other hand, knowing the interaction of your audience, or engagement, allows you to refine and innovate the content you publish. If you want to improve the response that users give to what you publish, you need the metrics offered by Social Studio.
The other advantage of Social Studio: ease of use
So far, we have focused on the various advantages, functions, and tools included in Social Studio. However, all the benefits of this new solution would be meaningless if it were an unwieldy environment. To simplify things, the Social Studio interface is divided into three main sections:
Publishing. This is where you will find all the functions related to content publishing. It is possible to upload content in real time or schedule it from the publish section. In order to make this last modality work properly, Social Studio provides a publication calendar that allows you to see the schedule for each profile.
Engagement. The engagement section shows the comments, replies, and other interactions that users make on your posts. It is possible to anchor up to 30 tabs with which to add columns. Each of them shows information related to one or more social accounts.
Analysis. In the analyze section, you can find all the metrics related to the management of your social networks. You will see statistics such as visitors' location, the most popular keywords, or how users interact with your profiles. Clearly, it is a fundamental section to use social media listening and social analytics.
Social Studio for your social media strategy
Salesforce has managed to create a simple and complete social media marketing platform with Social Studio. By taking advantage of its full potential, you will achieve optimal social media management.
About Nuvolar:
We are a digital innovation consulting company dedicated to one unique purpose: helping businesses adopt world-class software solutions on the cloud so they can succeed!
GET TO KNOW US

Featured Posts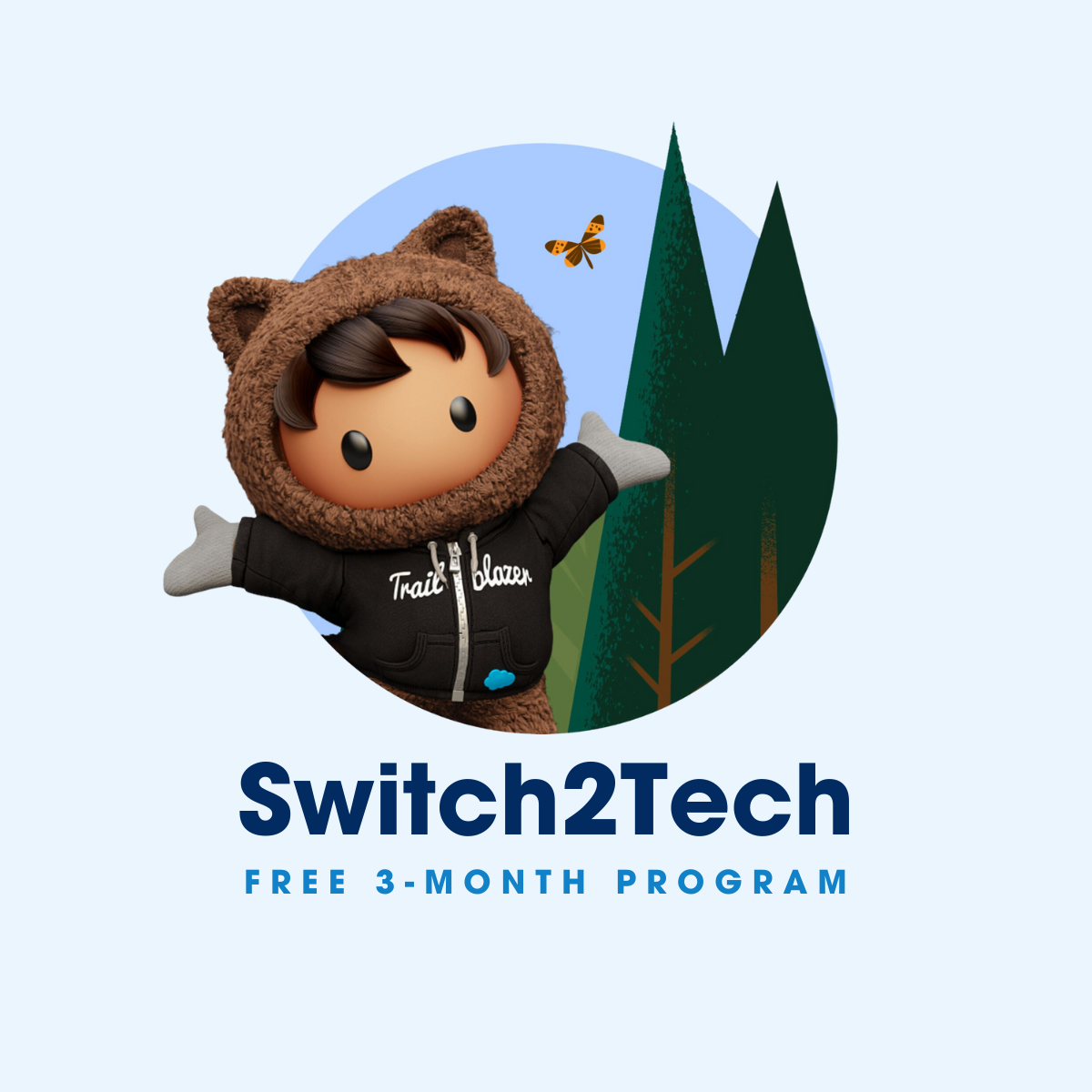 SEPTEMBER 21, 2023· BY NUVOLAR WORKS
Join "Switch2Tech": Our FREE Salesforce Program Open2Everyone!
3️⃣ months • NO previous experience required • Endless career opportunities ✨ • Official Certification! 🎓 Jump now into the world of Tech with this free online program organised by Nuvolar and Salesforce Talent Alliance! 🚀