 What are UX and UI designs and why are they so necessary?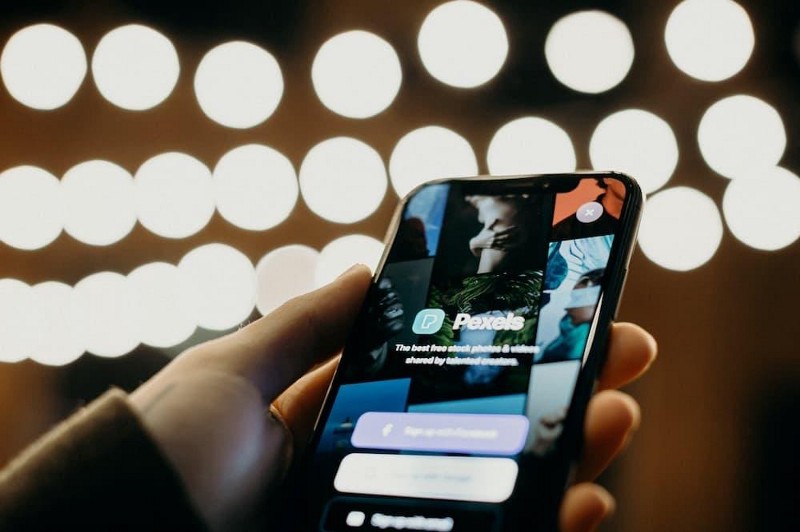 Countless organizations necessarily apply UX and UI designs in their digital interaction channels with the public. Why? Actually, because they don't want to take risks. Have you ever stopped browsing websites because you didn't get the product you were expecting or the page didn't guide you properly to get it? Did you know that nine out of ten users who have bad experiences in a digital environment will not return to it and many will share it on social networks?
That is why it is vital to know and invest in the implementation of these design concepts, which are different from each other, but complementary. Both, together, allow us to offer our potential and captured customers a satisfactory browsing experience that increases their engagement with the brand. Do you want to know more about UX and UI design? Continue reading this post!
UX and UI Design: The concept of User Experience
Certainly the term UX or User Experience is contemporary and is associated with the interaction of people with digital environments and electronic devices. But the general concept of this design trend has been evolving since the second industrial revolution, at the beginning of the 20th century.
Already at that time, technology began to radically change the way of working and the interaction of operators with machines and tools. The aim was to make them easier to use and to optimize efficiency.
The application of ergonomics
Later, disciplines such as ergonomics and design currents such as the German Bauhaus transferred the concern for adapting workplaces and furniture to the user's comfort. In the middle of the last century, market research emerged as a tactic to improve products and services based on user analysis. This facilitated decision-making aimed at improving consumer goods, making them functional. Even allowing the user to enjoy a good experience when consuming or using it.
By the mid-1990s, with the advance of IT and the Internet, the term User Experience gained momentum. In fact, it was first used in a job title by Donald Norman, then a user experience architect at Apple. User experience, according to Norman, encompasses all aspects of the end user's interaction with the brand, its services and products. Together with Jacob Nielsen, he concluded that UX can be seen as the union of all these aspects. That is: "the way each person experiences the world, their life and also a service or product".
UX and UI design: What is UX design?
As we indicated before, the term UX is the acronym for User Experience. And in the field of web development it is simply defined as what a customer perceives when using a brand's digital product or service. Therefore, UX design is a design philosophy whose purpose is to create environments that solve specific end-user problems. Moreover, a satisfactory user experience must be guaranteed with minimum effort. Accordingly, the UX designer implements several multidisciplinary procedures and techniques:
User-centered research.
Usability testing.
Information architecture.
User interface (UI) design, which includes in part information architecture, plus interaction design and visual design, among others. This is the complementarity between UX and UI design.
Content strategy to offer.
Data collection and analysis with appropriate metrics.
Why is good UX design so important for your digital solution?
Basically because the plan and execution of this work will determine how easy or difficult it will be for the user to interact with the elements that the UI designers will provide. Based on this objective, three relevant aspects need to be taken into account:
Usability, which allows a digital environment to fulfill the purpose for which it was created, without presenting inconveniences.
Accessibility. It is about how easy it is for the user to understand the product and if it is easy to use.
Interaction between user and product, which will influence how the user will perceive the usage environment.
What are the main tools and methodologies for UX design?
Some of the methodologies and tools applied in UX design are mentioned here. With these, developers ensure that the usage environment gets the customer and users' appeal and approval.
Lean methodology:
It proposes to generate a more agile environment by accelerating design processes based on users, eliminating actions that do not generate value. Its origin comes from Lean Manufacturing, a method applied by Toyota to reduce the planning and production time of its vehicles.
Design Sprint:
It is a methodology deployed in five-day periods (sprints) to answer critical business questions. To do so, the developer designs and creates prototypes whose functionality and usability will be tested with real users and evaluated together with the client. In this way, he will obtain data to decide on changes and corrections in a short period of time without waiting to launch such a prototype to the market.
Some UX tools:
UXpin:
Undoubtedly, it is an ideal tool for developing interactive prototypes, design systems and documentation. It provides realistic animations, conditional interactions and data generators, among other properties.
Clicktale:
Very useful tool, as it analyzes the behavior of visitors to web pages, using heat maps. It also converts customer interaction into visible data to optimize the website and obtain maximum return.
Smartlook:
Registers users on websites and mobile apps through functions that give access to relevant information. It is also able to discover patterns in user behavior, which makes it easier to identify when they experience difficulties in managing some new features.
Adobe Target:
It is a tool automated by AI, integrated to Adobe Marketing Cloud. Among its properties is the ability to perform A/B Testing and multivariate tests that facilitate the optimization of websites, apps, social networks and other channels.
UsabilityHub:
Specifically, we are talking about a research platform that facilitates design decision making, based on real user validations. Its multiple functions allow the developer to create intuitive and satisfactory navigation experiences. You can also test interfaces, iconographies and interaction flows.
What is UI design?
Let's start by stating the essential difference between UX and UI design. While the former focuses on the interaction between the user and the device, the latter defines the elements necessary to achieve a good experience. Specifically, the user interface (UI) comprises all the interface elements that enable user interaction with a web page, application, or any interactive environment (an ATM or vending machine). So UI design is the process focused on the visual components of the product and their distribution in the user interface. This will provide the latter with attributes of intuitiveness, usability and attractiveness.
The role of the UI designer
In reality, a UI designer validates the UX design approach and puts himself "in the skin" of the user. Only in this way can he or she apply his or her knowledge of visual communication to the structuring of the interface so that the user environment provides the customer with what he or she is looking for… with ease and comfort.
To achieve this goal, the UI designer:
Identifies the use cases and applies the design patterns they require.
Establishes the aesthetic concept of the brand according to its corporate identity and other criteria.
Takes into account the impacts of decisions on the interface, attending and analyzing relevant metrics.
Understands and adapts the fundamentals of conventional design to create interfaces.
Develops product prototypes following iterative methodologies, to evaluate, correct and improve them, until the optimal application, web or channel is obtained.
What is an "intuitive interface" and why is it a goal of UX and UI design?
Undoubtedly, "intuitive interface" is a common term to describe digital interaction channels for whose navigation the user does not require instructions. In other words, that the elements on the screen and their arrangement on the screen allow him to use his own intuition to achieve his goals. These may be: choosing products, buying, paying, requesting a service, downloading information material, listening to a song… and a long etcetera. On the contrary, if our application or channel requires an instruction manual and many explanations to use it, it will be a bad sign.
As we have already said: the UI designer must put himself in the user's shoes when designing the interface of the digital product. If the Internet and increasingly advanced IT tools are good for anything, they are for making people's lives easier, not more complicated. In this sense, the easier and more pleasant the user interacts with our channels, the greater the chances of increasing the number of visits and sales, with a better engagement of customers with the brand. Thus UX and UI designs should focus on these purposes.
Lean on UX and UI experts for your projects.
By now, we believe you understand the importance of providing UX criteria to your interaction channels. Therefore, it is advisable to invest your budget to optimize your company's digital channels, relying on development teams experienced in UX and UI design. Do you want to approach your next project with guarantees? From Nuvolar we will be happy to provide you with specialized advice to meet your needs.
About Nuvolar:
We are a digital innovation consulting company dedicated to one unique purpose: helping businesses adopt world-class software solutions on the cloud so they can succeed!
GET TO KNOW US

Featured Posts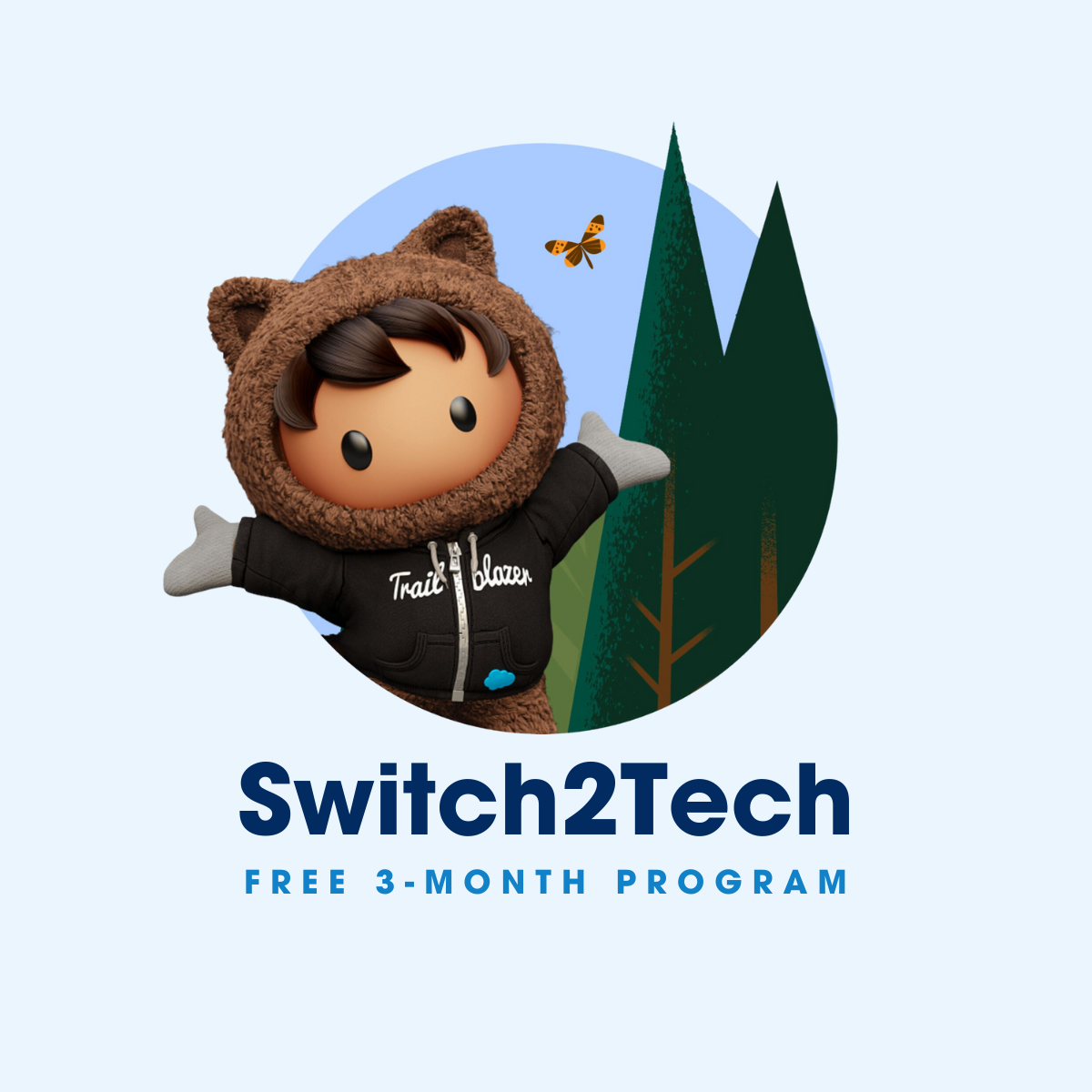 SEPTEMBER 21, 2023· BY NUVOLAR WORKS
Join "Switch2Tech": Our FREE Salesforce Program Open2Everyone!
3️⃣ months • NO previous experience required • Endless career opportunities ✨ • Official Certification! 🎓 Jump now into the world of Tech with this free online program organised by Nuvolar and Salesforce Talent Alliance! 🚀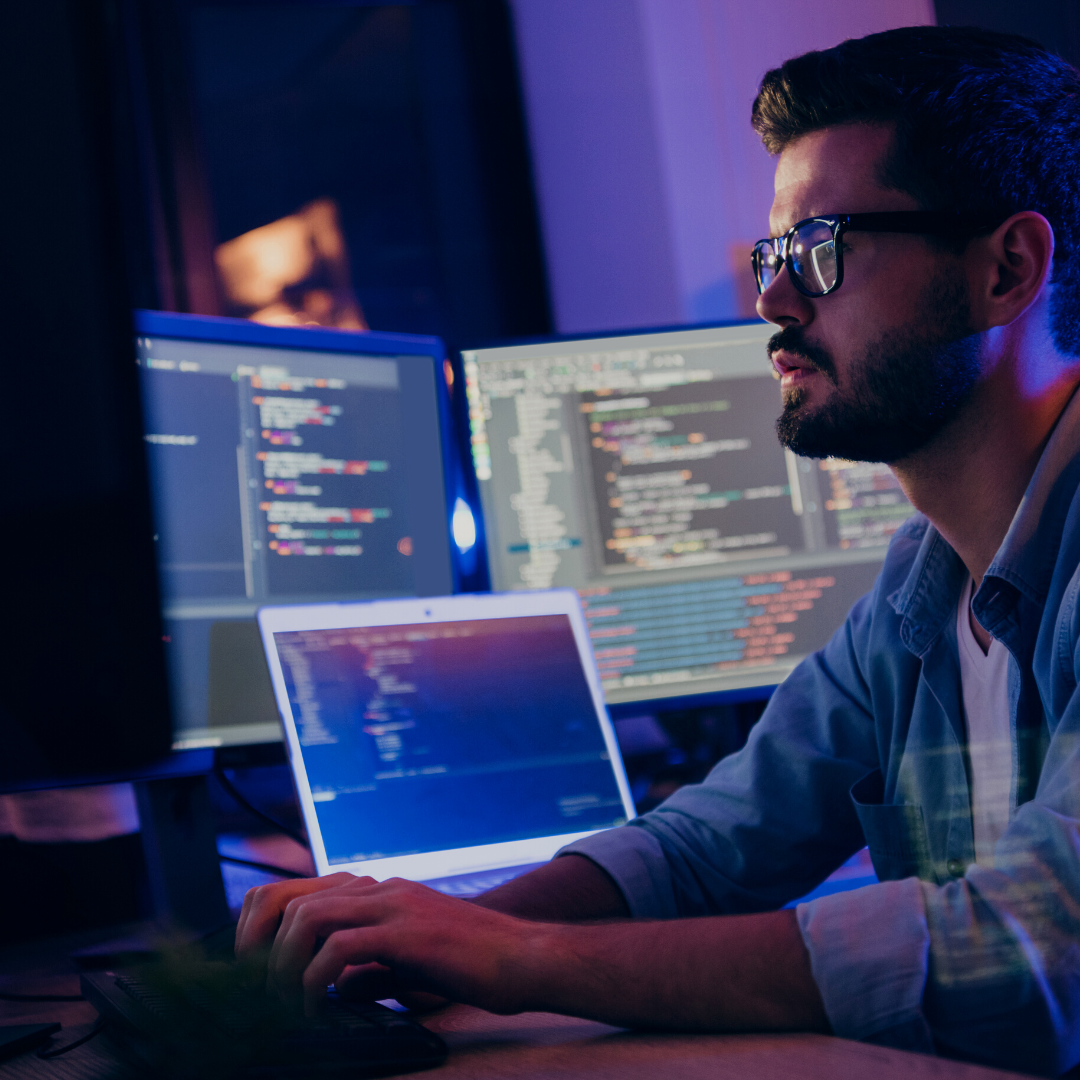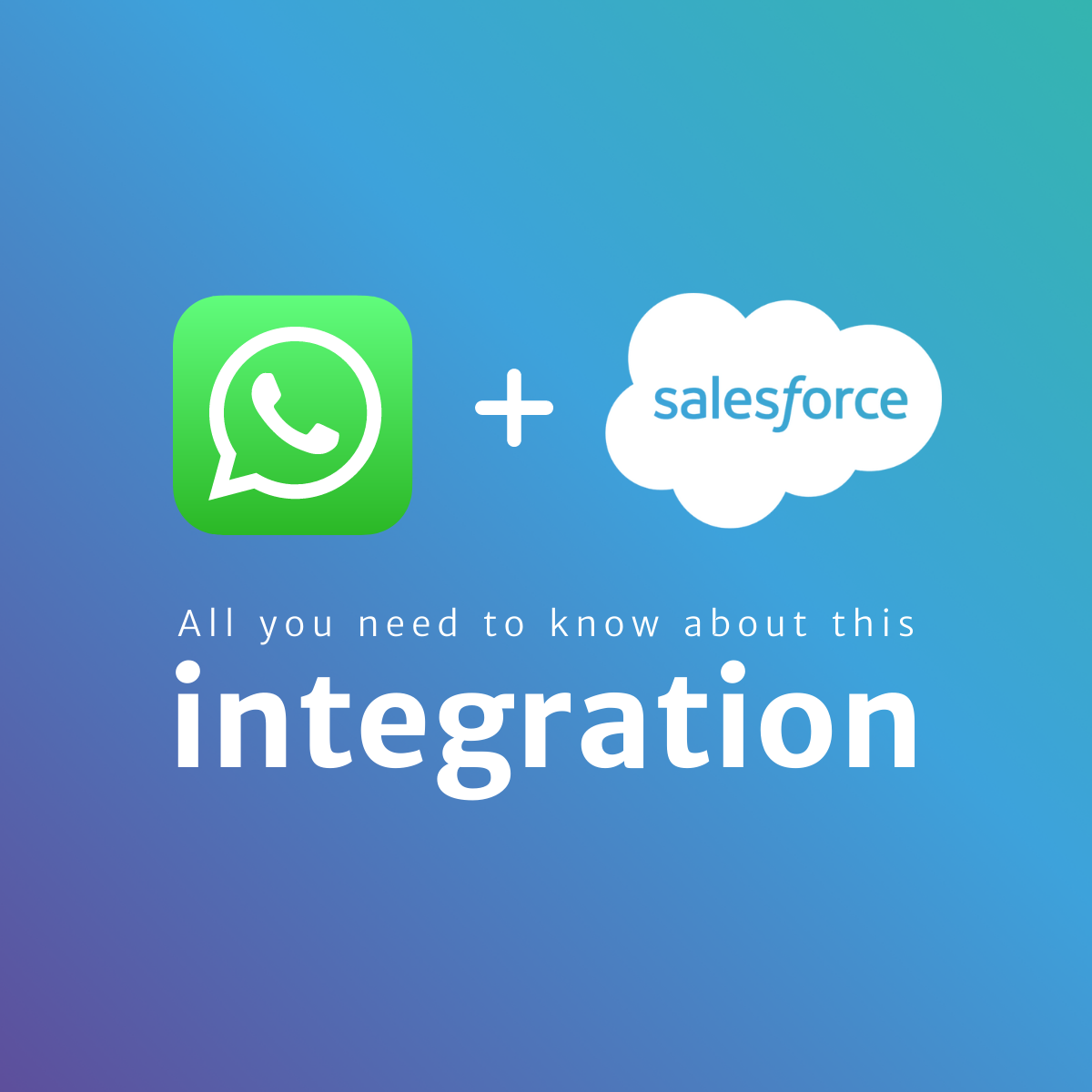 JULY 18, 2022· BY NUVOLAR WORKS
WhatsApp & Salesforce: Types of Integration and best Apps out there
What are the best ways to integrate WhatsApp and Salesforce? What great Apps are out there to successfully make this connection? In this article, you will get to know more about this powerful Marketing & Customer Service tool for businesses.