 What does Onboarding mean at Nuvolar?
You may think that an onboarding process is about signing paperwork, receiving company merchandising, setting up your accounts, and a few other little things. At Nuvolar, we look at it through a very different lens.
We believe that the process of onboarding is one of the most important periods in the life cycle of an employee, so it is just as important for us as a company. Changing companies — leaving a job, moving out of your comfort zone, and facing a new challenge — can be very exciting, but also scary, and you might wonder whether it is the right move. This decision is definitely not always an easy one to make.
Because of all this, we take the onboarding process very seriously. For us, it starts way before a new colleague's first day.
From the moment a candidate makes the decision to join the company, we are in constant contact. We stay available to answer any questions or doubts, going into any little details that might be important to them. To us, explaining what the first days and weeks will look like is only the bare minimum.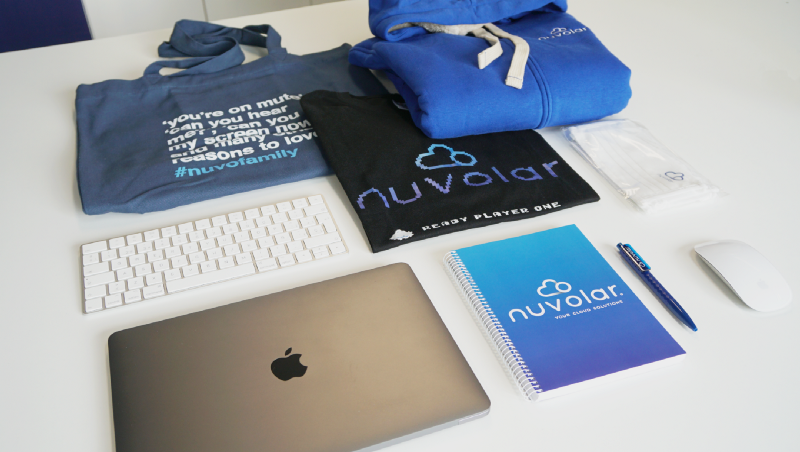 Providing a clear agenda, prepared by the new colleague's team, is a must, as is stating clear expectations on what meetings can be expected and what they will look like (how long they will be, what topics will be discussed, who will be in charge of inviting the new colleague…). Additionally, we assign an Angel, an unofficial mentor who meets the new colleague during their first day and helps them with little things during the onboarding process.
Finally, the most expected day comes the first day of work. To make sure that everyone knows in advance about their new colleague and can learn a bit about them, we send out a personal introduction with some interesting facts. On their first day, apart from all the welcome meetings, many people send a welcome message on Slack, creating a warm welcome that makes it clear to the new colleagues that they are a part of the family from the very start.
The first day is packed with informal meetings with the different teams across the company and a meeting with the Angel, who gives the newcomer some much-needed guidance on their first day, including first-hand tips and information about daily life at Nuvolar. There is also time to do some of the necessary paperwork and start browsing through the tools that we use on a day-to-day basis; meanwhile, we are always available to answer any questions and clarify any doubts that the new colleague might have at any moment.
We always say "ask as many questions as you need, even if there are hundreds and hundreds of them" — and we mean it. All of us were in your position at one point and we know how it feels, so we strive to make the onboarding process as smooth and pleasant as possible so you can enjoy the journey with us from day one.
The first day, full of emotions, introductions, stories, and information, ends with a closure meeting where we recap, touch base on how the new colleague feels, see if we can help in any way, and answer any pending questions.
On the second day, the focus is on learning what the different teams do; the projects and activities that they carry out within the company. It is our way to provide the new team member with a nice overview of the business we are running. As an individual, you may be working on a particular project, but what we find crucial is that you understand what other teams are doing and what the overall scope of the company's business is. Why? Because even if different teams are working on different projects, we are always pulling the same rope together as one big team, a family. Besides, knowing about other teams opens doors for your personal growth and development.
From that moment onwards, the new colleague is fully involved in all team meetings, daily stand-ups, retros, etc., and has periodic one-to-one sessions with their lead.
During the next few days, someone from the HR team periodically messages the new starter to make sure that everything is going smoothly and to help with anything that might be needed. As onboarding is really important to us and improving its quality is an ongoing process, we are always looking for feedback. For this reason, we have set up a 2-week survey that we ask all new colleagues to fill out. It contains questions not only on the onboarding process itself but also on the recruitment process, as we try to evaluate the new colleague's experience from the very beginning.
To finalize the process, we run meetings on the 30 and 90-day marks, where we ask a set of questions focusing on team spirit, new hire experience, expectations vs. reality, company culture, and other topics, to get the point of view of a new colleague.
On top of the above process, we hold what we call "mini donut sessions", where we spend some time chit-chatting with different colleagues across the company with the purpose of getting to know each other. We also organize social activities such as games or chitchat after work, Friday fun day, etc., which are run online at the moment.
Overall, the onboarding process is something that we are continuously reviewing and reworking in an effort to make it as efficient and enjoyable as possible for our new colleagues. Based on past feedback, it seems we are doing a pretty good job: "One of the best onboardings I have been through."
About Nuvolar:
We are a digital innovation consulting company dedicated to one unique purpose: helping businesses adopt world-class software solutions on the cloud so they can succeed!
GET TO KNOW US

Featured Posts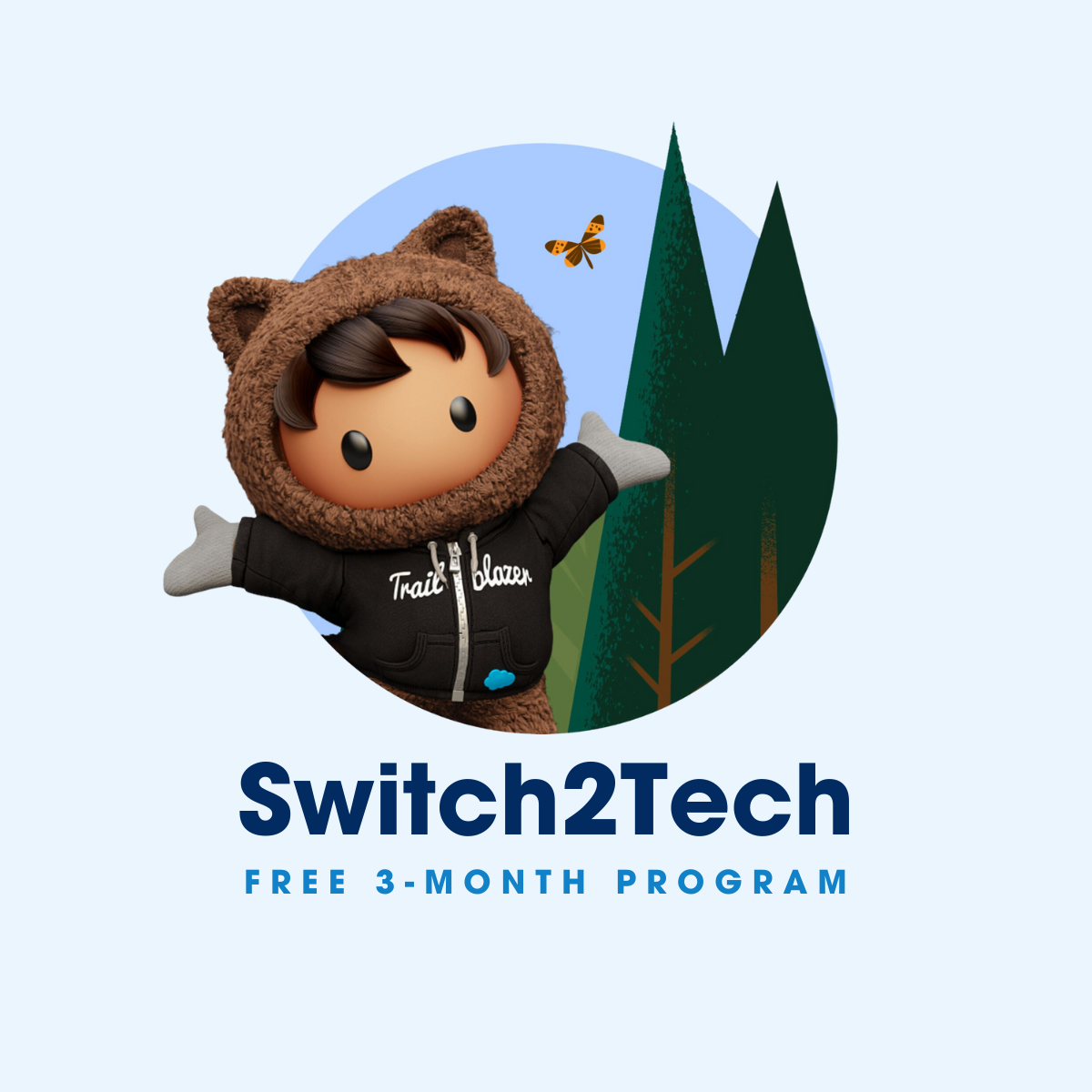 SEPTEMBER 21, 2023· BY NUVOLAR WORKS
Join "Switch2Tech": Our FREE Salesforce Program Open2Everyone!
3️⃣ months • NO previous experience required • Endless career opportunities ✨ • Official Certification! 🎓 Jump now into the world of Tech with this free online program organised by Nuvolar and Salesforce Talent Alliance! 🚀