 Benefits of outsourcing new applications development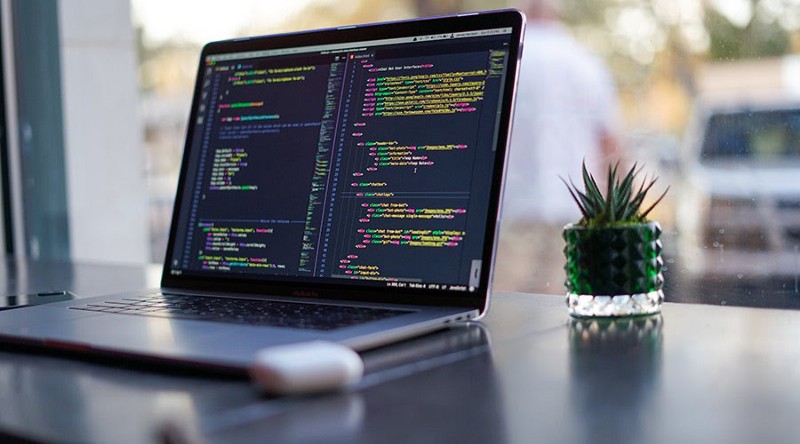 Outsourcing the development of applications is an increasingly common practice to meet the needs of companies that require technological solutions adapted to their activity and needs. For a long time, it has been common for companies to develop in-house solutions with their own personnel and resources. However, this raises a question: if our company is not dedicated to technology, why creating a department for this purpose? And if we have our own team, is it possible for them to develop with guarantees a type of solution for which they have no experience?
Software has applications in the operation of companies at all levels (orders, sales, human resources, etc.), but developing solutions and updating them is not our business as a company. Especially when we talk about addressing very specific models such as a CRM or ERP, or solutions that require a very high level of expertise such as Salesforce. Their creation and maintenance should be outsourced to a specialized external provider, an option that will bring us advantages and benefits, which we will analyze below.
Outsourcing the development of solutions saves costs and helps us to focus on the business.
As we mentioned before, it's possible to develop applications tailored to business needs in-house. But this requires investment in specialized tools and personnel, an alternative that increases production costs and reduces profit margins. Indeed, software design and development requires a specific team for these functions. This implies hiring qualified professionals, with the consequent provision of labor liabilities and other associated expenses.
On the other hand, we must consider the acquisition of technological tools that, in addition to requiring maintenance, are susceptible to obsolescence. Even if we opt for platforms and infrastructure as a service (PaaS and IaaS) in the cloud to develop our solutions, the subscription cost is unavoidable. Seen in this way, it is remarkable the amount of fixed costs that we would avoid by outsourcing the development of these services.
The IT department is not multi-task
We must be aware that, if the organization has an IT department, entrusting it with the development and maintenance of new applications may compromise its dedication to its usual tasks. That is to say, it may eventually affect its efficiency in the tasks aimed at ensuring the correct functioning of the different environments and maintaining the company's operability. While concentration on the development of new projects and the fulfillment of their stages will also be impaired in order to attend to primary responsibilities.
The world of technology in general and programming in particular are complex and diverse. It is important to keep in mind that development and programming profiles are not valid for all types of projects. Often, deciding to have an internal team take on a project that is beyond their level of expertise and experience is often a source of problems. It is very common to suffer delays in delivery deadlines and requirements to be inadequately met. Also the budget may be increased to deal with unforeseen events and deviations, not to mention internal conflicts. Therefore, such decisions often result in the hiring of an external provider to take over the project.
Accessible infrastructure and personnel, another advantage of outsourcing application development
In fact, by outsourcing application development, we will have access to the most advanced technology and the most suitable professionals for this purpose. This guarantees that the most appropriate resources will be employed in the design and implementation of the solutions we need. Normally, the involvement of highly qualified personnel for such functions must be accompanied by the use of suitable development methodologies and solid design criteria to facilitate the user experience.
Similarly, this advantage extends to the evolutionary and corrective maintenance of the developed solutions, as well as technical support. This ideally includes updates and progress reports, among other services.
Agile methodologies for application development
When we decide to outsource the development of technological solutions, it is important that the project is based on agile methodologies. Although there are several ways to approach this style of work, this system allows us to approach projects in an iterative and progressive manner.
Specifically, it is about dividing the project into parts to be delivered in a matter of weeks. This provides the opportunity to achieve a quality product adapted to the changing needs of the customer or the market, through a continuous improvement model. The latter consists of planning, creation, testing and constant optimization. Thus, the classic model of medium or long-term delivery is discarded, due to the risk of obtaining obsolete solutions as the final product.
Other advantages of the Agile methodology in outsourcing development
By using this methodology, the applications we order will meet our needs beyond our initial expectations. And what is better, they can evolve constantly, including more functionalities over time.
From the above, we visualize another great advantage in outsourcing application development; the resulting solutions will be adapted to the real situation of your company, with functionalities that fit the dynamics of your business. Moreover, the solutions will be flexible and will adapt to your processes and not the other way around.
Nuvolar, specialist in application development
At Nuvolar we are experts in software design and development, an activity in which we invest large doses of innovation and passion. Therefore, we are able to understand the needs of each client and the purposes of each project to make them a reality.
Accordingly, we use design thinking techniques to maximize collective creativity. We approach projects using Lean and Agile methodologies to improve processes and achieve faster and more sustainable results. We use the latest web and mobile technologies available in the market and the most appropriate environments for these developments. In this sense, we are certified Salesforce partners, on which we have deployed critical solutions for a wide variety of businesses for more than ten years.
We have more than 60 highly qualified professionals, that love their work and are passionate about technology. A team of people who are fully involved in each project to ensure its success and that the result meets the real needs of the client and the product to be developed. Projects where we like to involve the customer and consider him as an essential part of the team.
Contact us and we will explain why we are your best option to outsource the development of your web applications and solutions.
About Nuvolar:
We are a digital innovation consulting company dedicated to one unique purpose: helping businesses adopt world-class software solutions on the cloud so they can succeed!
GET TO KNOW US

Featured Posts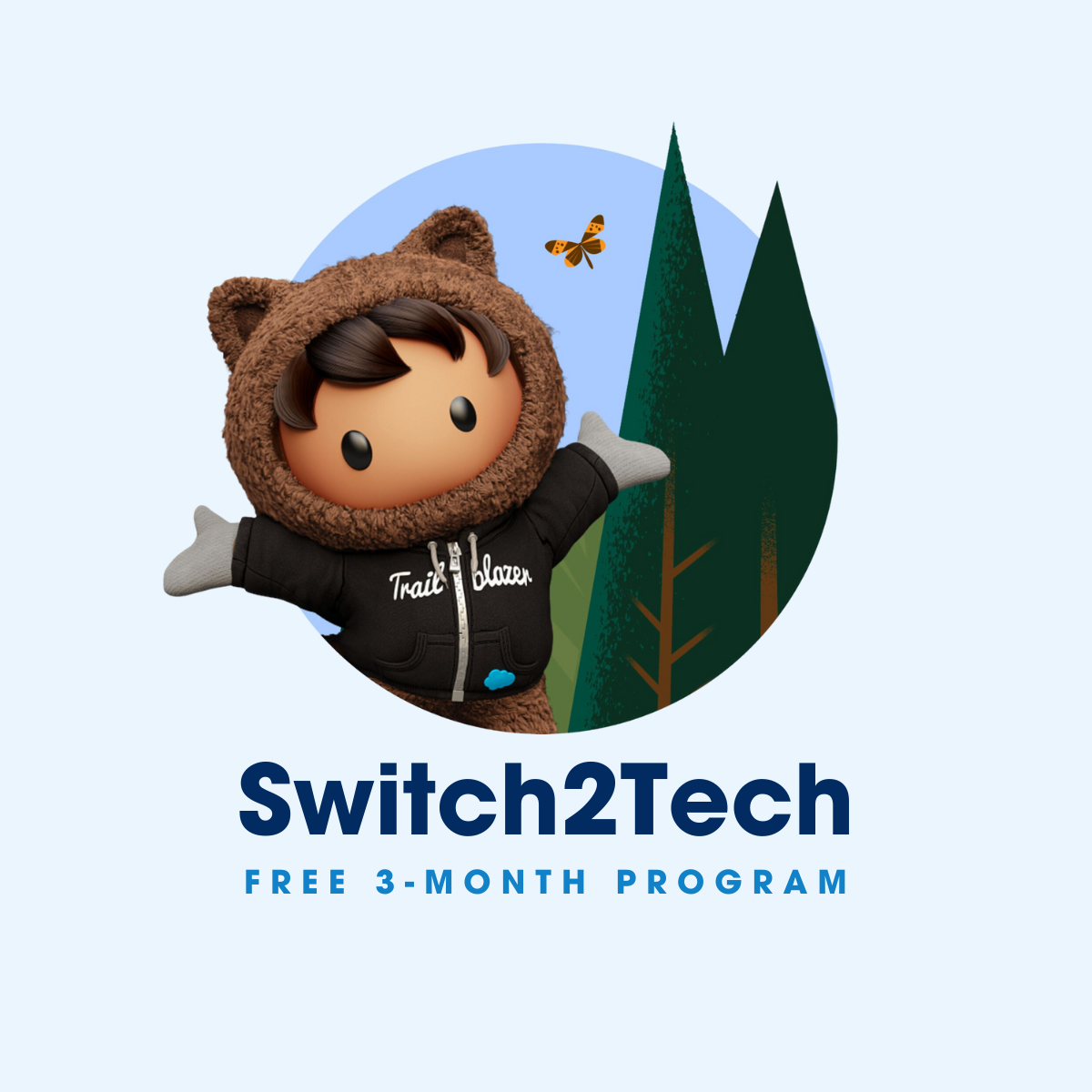 SEPTEMBER 21, 2023· BY NUVOLAR WORKS
Join "Switch2Tech": Our FREE Salesforce Program Open2Everyone!
3️⃣ months • NO previous experience required • Endless career opportunities ✨ • Official Certification! 🎓 Jump now into the world of Tech with this free online program organised by Nuvolar and Salesforce Talent Alliance! 🚀