 Productivity & Growth: 5 Simple ways to boost your business growth with Salesforce!
Improving productivity and generating growth is today a key objective for any company, but achieving it is not always so easy without the right tools. Implementing Salesforce CRM solutions and using them across Sales, Marketing, and Customer Service can for sure provide a big boost in your business results. In this article, you will find 5 simple examples of how to boost your business growth with Salesforce tools and take your business productivity to the next level!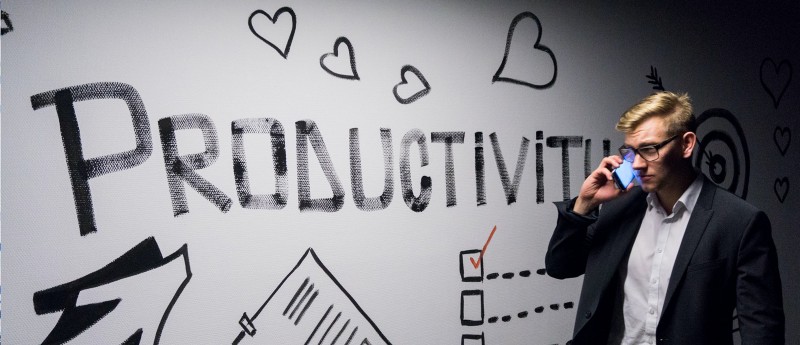 In more colloquial terms, we identify productivity as an indicator of how a company uses its resources to produce more profitably.
The importance of productivity in business is high, since being aware of the degree of productivity helps to correct and improve certain procedures.
It can even help eliminate methodologies that are detrimental to the organization's performance. Measuring productivity is also essential to know if the company's objectives are being met.
Finally, it helps to evaluate the work of the company's human resources.
A high-value tool to improve productivity
According to the benefits listed above, it is logical that the management team is not satisfied with just knowing the level of productivity.
They will also want to improve and enhance production, both at the level of processes and employees. It is at this point that certain tools take on special relevance.
Salesforce enables companies to improve productivity in different operational areas. Although this CRM software is focused on sales, it also has tools designed to improve customer service and marketing campaigns.
In short, all of the Salesforce tools have the same goal: take a business to the next level of productivity. How? Here are a few ways:
1. Social Networking with "Salesforce Chatter"
Providing a chat tool for employees to communicate with each other is a good way to improve productivity.
Salesforce includes an application that helps facilitate conversations between employees.
Salesforce Chatter integrates into the main Salesforce platform and turns the CRM into a complete social network. It supports the creation of groups focused on specific customer accounts, campaigns, or specific regions.
Without leaving Chatter, you can create customers or obtain expense reports. This application is capable of updating orders and can reward the most productive employees. It helps everyone share ideas, proposals, and organize internal communications.
Without a doubt, Chatter is perfect for building new bridges between employees, teams, and departments.
When time spent on contacting other team members is reduced, productivity can increase substantially.
2. Great Analytics to track your business growth with Salesforce
If there's one thing Salesforce does well, it's providing valuable information, and it does this by generating key reports and metrics.
Through these analytical capabilities, you get data that helps you make better business decisions.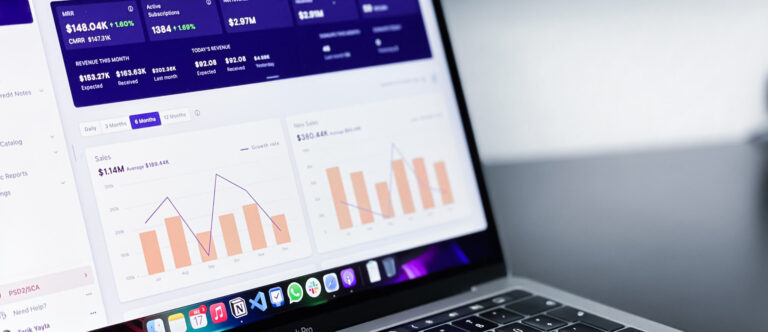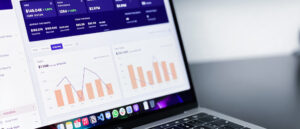 Knowing where the company's best sales are occurring or how long it takes to complete a conversion will allow you to optimize your resources and streamline processes.
Creating reports is not an easy task. Not surprisingly, the time spent on work related to the preparation of reports is high. In addition, many workers would say creating metrics based on results is one of the least enjoyable tasks, primarily because it requires a high level of concentration.
How does Salesforce solve this problem? In a few clicks, users can generate a variety of reports. In this way, market trends or team performance metrics are quickly uncovered.
Salesforce tools take care of everything. Well, everything except drawing conclusions based on the reports.
3. Improving your business Advertising
Being productive while creating marketing campaigns is a challenge faced by many businesses.
Salesforce allows you to create more effective and targeted advertising to potential customers.
This advanced CRM has several tools that help the marketing department dedicate less effort while improving their campaigns.
Using fewer resources, such as time or energy, while obtaining better results is the right path to productivity.
4. Productivity & Mobility go hand in hand
Being tethered to a device is a nuisance, to say the least, as this situation does not facilitate remote work, which is often required in today's times.
Improving productivity with Salesforce is possible thanks to its mobile solutions. The applications launched by the company are available on Android and iOS devices.
With them, it is possible to consult information, notes, and news about customers from anywhere. In addition, in many cases, it is possible to react in real-time and resolve issues instantly.
Salesforce's strong presence in the mobile world helps streamline all kinds of processes.
5. Artificial Intelligence
There is a lot of talk about Artificial Intelligence in fields such as consumer electronics. However, this technology is also making advances in business sectors.
Salesforce CRM has implemented AI to help companies in a variety of ways. For example, it allows you to discover more about your customers' preferences or automate processes related to sales and marketing.
It will even help predict what the next steps are to improve customer relationships.
So, how can you start improving your business growth with Salesforce?
After this review of different Salesforce features, its tools, and its ability to automate processes, there should be no doubt that improving productivity with Salesforce is not only possible but also highly recommended!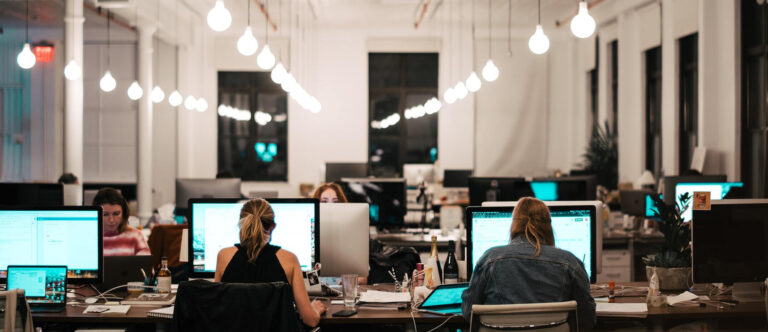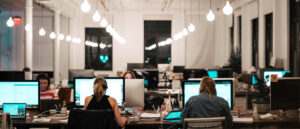 At Nuvolar, we can help you take full advantage of this leading CRM for your company.
We are a Salesforce Certified Partner with more than 12 years of experience. We have successfully delivered some of the most advanced solutions to the market, in both Classic and Salesforce Lightning interfaces, using Agile methodologies, like SCRUM and Kanban.
Whatever your software need, our dedicated team of talented professionals will deliver you the perfect product by using the latest tools and best practices the software industry has to offer. You and your users are at the center of our focus.
Contact us and let's work together!
About Nuvolar:
We are a digital innovation consulting company dedicated to one unique purpose: helping businesses adopt world-class software solutions on the cloud so they can succeed!
GET TO KNOW US

Featured Posts