 Choosing the right technology partner will help you save time and money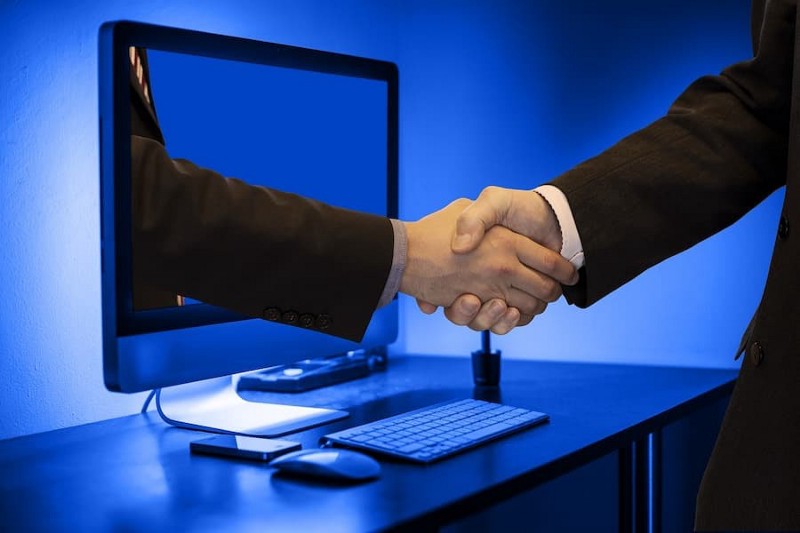 Are you still wondering why your company needs a technology partner? Or maybe several? As we will explain below, technology partners streamline and make the digital transformation of companies less costly. In other words, removing the o need to create or maintain internal IT departments. This helps your business focus more resources and efforts on customer acquisition, customer loyalty, and business consolidation. Keep reading to learn about the importance and benefits of having good allies in the Keep reading to learn about the importance of having quality technology partners for your business.
What is a technology partner?
In principle, technology companies develop and offer technology as a service. These technologies could be related to IT solutions that facilitate internal processes (CRM, ERP, and other applications). Technology partners are also important for website development and online marketing management, providing expertise and strategies for SEO, SEM, and SMM. They also provide services linked to Internet connectivity and communication networks between computers and mobile devices.
The close relationship between your company and your technology or service providers is key. This relationship should not be limited to the supply and installation of solutions. It should go further with constant advice, monitoring of solutions, and continuous improvement of the products or solutions implemented… This is the difference between a technology supplier and a technology partner. A partner is dedicated to building valuable relationships with its customers and avoids acting just as a simple supplier. In other words, a true partner isn't satisfied with just selling a product to your business, but rather focuses on the value they can also bring in terms of consulting, add-on services, and long-term support… In short, this is what defines a technology partner.
Advantages of having a good technology partner
Several reasons justify partnering with reliable technology companies. Specifically when your company is undergoing a digital transformation. Here is an overview of the advantages of having a good technology partner.
Allows a greater focus on the business mission.
Let's assume that your company is a mass consumer retail business and your focus is on offering the widest variety of brands to customers. You also need to anticipate changes in buyer behavior and personalize your offers through customer segmentation. On the other hand, it is essential to improve your shipping services and provide customer support that increases their loyalty over time. The goal of all these business activities is to help meet your company's organizational and financial objectives.
Digital applications play a vital role in these business activities, helping to automate and streamline repetitive processes. However, establishing an internal IT development department would mean investing time, talent, and resources which may be difficult to fit into business objectives.
Cost savings
To handle all of the business activities mentioned above successfully, we know there's a need for cost savings when possible. However, setting up an entire IT department with web developers and network maintenance experts would mean a costly process of hiring qualified staff.
On the other hand, a partner like Nuvolar can provide your business with the technological solutions you need, customized to your business needs. With Nuvolar, you will have access to trained staff that can manage your projects and deliver a reliable development environment. Moreover, we can provide you with customized solutions and services on a pay-per-use basis. Having a technology partner under these conditions can save you from making significant investments in hardware and software infrastructures. It can also help to reduce maintenance costs and internal resources.
Optimize storage space and resources
Along with cost savings, having a technology partner with vast resources can help optimize storage space and cost. For example, a partner that provides reliable cloud computing will prevent you from investing in equipment that could become obsolete in a few years.
As your business grows, you will need to manage more data and resources in the cloud. Working with a partner that has experience with cloud operations can facilitate the management of websites, applications, and files without issues.
Everyday processing, storage, and design capabilities are improving and growing. Consequently, updating them to keep up with these changes is a big challenge. A technology partner like Nuvolar can help your company manage it all and grow with efficient, customized web solutions and applications.
Discovering and incorporating innovation: the role of a technology partner
Technology is evolving unstoppably, and investing time and resources in researching and incorporating new technology has become a tiresome and costly process. However, an experienced technology partner can help with the adoption of the appropriate technology that fits the digital infrastructure of your business better yet. Additionally, a digital partner can provide you with a truly objective view of the latest technology trends. This will ensure that your next investments in technology tools are truly going to help your company in the long term.
Nuvolar is your reliable technology partner
At Nuvolar, we understand the needs of digitizing your company's processes to make them more efficient and profitable. We have over 12 years of experience developing customized and effective software. We bring together a multidisciplinary staff of highly talented professionals who are capable of understanding your business model and needs and creating intelligent tools that add value to your business.
Web development is our passion! We are dedicated and committed to the goal of making your project a success.
Our services include:
Design of customer management, sales, and marketing software for B2B and B2C companies. We also have experience creating solutions for logistics management, operations, and all business processes. Additionally, we address the integration of contact channels and customer support.
Management and development for product implementation.
Development with UX (user experience) and UI (user interface) design frameworks.
Consulting and post-implementation support.
Our development strategy uses Agile methodologies, allowing us to create software solutions adapted to your company on tight deadlines. Additionally, we continuously verify with you the performance and status of the project at each delivery stage.
At Nuvolar, we are specialists in Salesforce CRM customization as well, and we've helped many businesses develop Salesforce solutions. We have been certified Salesforce partners for over a decade and we have deep knowledge of Salesforce's entire suite of offerings.
For all of these reasons, Nuvolar is the ideal technology partner for your business, so don't hesitate to contact us!
About Nuvolar:
We are a digital innovation consulting company dedicated to one unique purpose: helping businesses adopt world-class software solutions on the cloud so they can succeed!
GET TO KNOW US

Featured Posts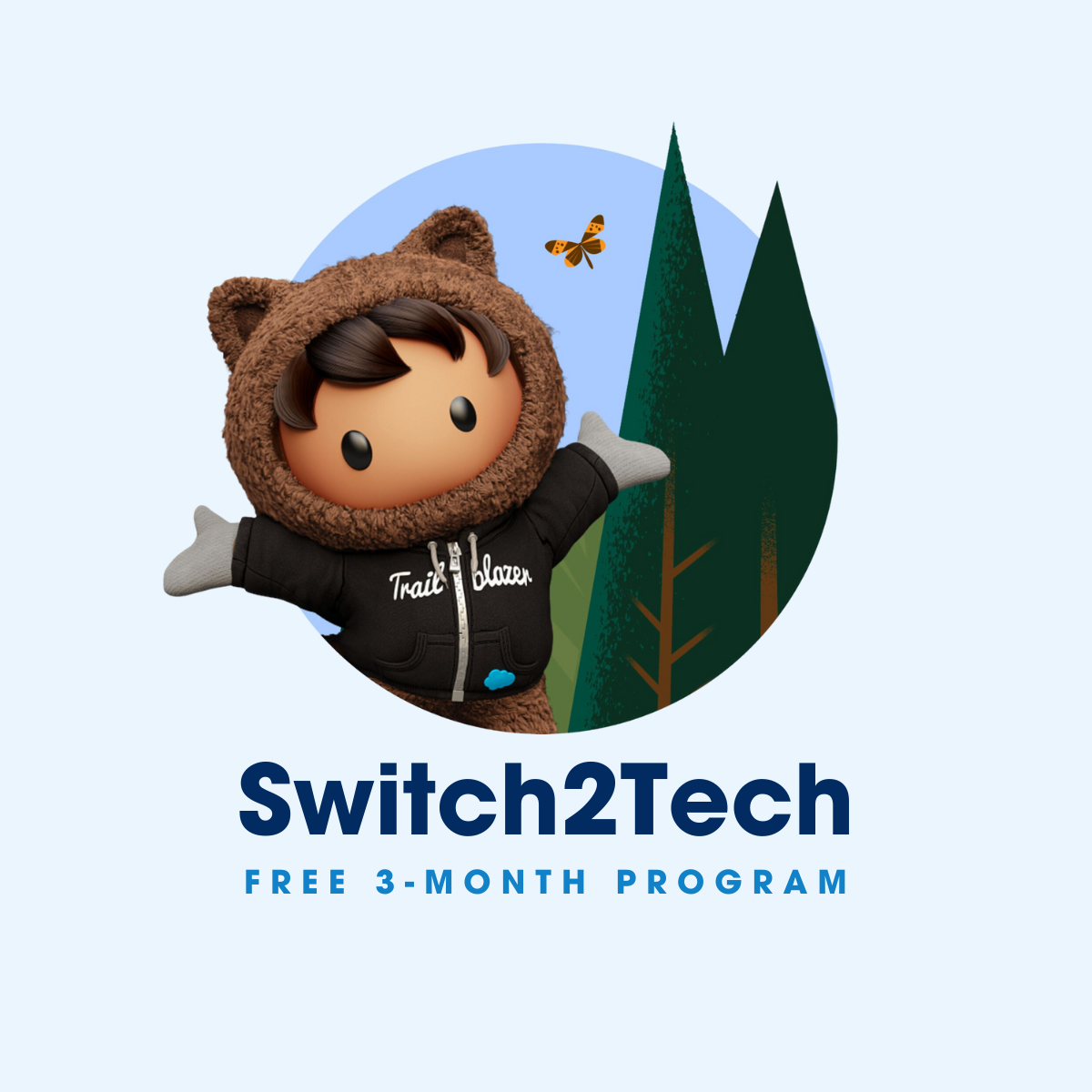 SEPTEMBER 21, 2023· BY NUVOLAR WORKS
Join "Switch2Tech": Our FREE Salesforce Program Open2Everyone!
3️⃣ months • NO previous experience required • Endless career opportunities ✨ • Official Certification! 🎓 Jump now into the world of Tech with this free online program organised by Nuvolar and Salesforce Talent Alliance! 🚀