 How can a cloud solution improve business workflow?
As an executive or manager, you probably have a constant concern about how to improve workflow to streamline and make your company's processes more efficient. Perhaps you already have an established workflow that works, but you want or need it to be faster to take advantage of more business opportunities. For this reason, it may be time to think about cloud solutions that allow you to automate routine tasks, integrate various auxiliary tools, and maintain interaction between departments.
To improve workflow, you need to understand it
It could be the case that you are implementing a workflow in your company but you are not adapting it to the nature and reality of the business. In order to find out if you are implementing it properly, we will remind you of some tips.
Firstly, the workflow is a series of procedures that lead you to the achievement of a specific objective. The success in the performance of the work teams you lead will depend directly on the organization of the sequence of tasks. But this flow will also influence the quality of products and services, as well as the customer experience. For this reason, organizations need to improve workflow and track its effectiveness on an ongoing basis.
Workflows are usually based on a hierarchy of tasks and procedures aligned with business objectives and organizational structure. In this sense, managers or directors establish in advance the order of processes and delegate responsibilities among area leaders and other collaborators. At the same time, they take stock of the technological tools and IT solutions available to calculate execution and goal achievement times.
In this way, it is easier to detect when the distribution of tasks is not suitable in a particular department or the entire organization. Locating in which area of the company the problem is, allows to take immediate decisions to reorganize the workflow and introduce cloud solutions to automate repetitive processes, among other things.
How cloud solutions help to improve your company's workflow
It is clear that software for the automation and organization of business processes has evolved continuously. From the classic on-premise format to the current cloud computing resources (SaaS, PaaS, IaaS, etc.) that save infrastructure and space investment.
In essence, this evolution of cloud solutions remains focused on offering maximum performance to the automation of procedures as well as full control of the entire value chain. During the workflow, data and tasks flow between collaborators through a predefined policy. So if you are deciding to resume or accelerate your business's digital transformation, it is important to remember how cloud solutions can improve your company's workflow.
Automating tasks, vital for improving workflow
As we said, cloud solutions allow you to automate repetitive tasks, so that your employees' efforts can be redirected to more creative and productive activities. Moreover, they schedule and execute processes while facilitating the tracking of the management sequence of all departments. In fact, digital solutions available today would be able to automate about 45% of the tasks in organizations. To this, you must add a higher performance and profitability in the processes.
Integration of digital tools
Indeed, the solutions we are dealing with allow integration between different programs. For example, a CRM as a base can be integrated with an Enterprise Resource Planning System (ERP), as well as with various applications, databases, and collaborative work platforms. This allows the interrelation between different processes and departments of your business.
Faster data access and processing
In today's business environment, fast data access and processing, as well as its availability to different work areas, is a priority. Data comes in different formats and from different sources, which makes it difficult to capture and process data depending on its use in the processes.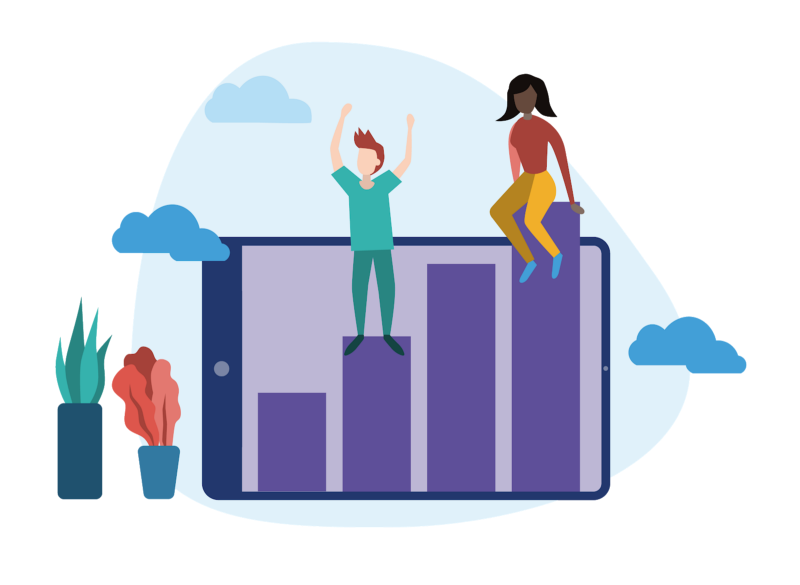 Thanks to integrated and customized cloud solutions, it is possible to reduce data capture and processing time to streamline the workflow.
Improve customer experience
Integrated and tailored resources in the cloud make it easy to monitor your omnichannel strategy and assess user interactions, all in real-time. As a result, you will make timely decisions consistent with your customers' needs and expectations regarding products, offers, after-sales support, and social responsibility. This improvement in the customer experience is manifested not only in an increase in sales but also in strengthening engagement.
With Nuvolar's cloud solutions you can improve your company's workflow
Let's say you are an executive or manager of a retail chain that wants to promote an omnichannel strategy to improve your customers' experience. On the other hand, you also set yourself the goal of increasing sales through your e-commerce portal, with the option of picking up orders in physical stores. Then you decide to contact our team at Nuvolar to replace your generic CRM with a customized CRM. You also ask them to create an app for online shopping and loyalty programs.
Using agile methodologies such as Agile and Lean, our specialists will implement a custom CRM, using the Salesforce platform. This tool will be integrated with physical points of sale, e-commerce, the app, and social networks. On the other hand, the application will have an intuitive interface, usable and attractive for the customer, designed under UX and UI criteria.
In this way, the departments involved will obtain data on the frequency and preferred shopping hours, most requested products, proximity to physical stores, among others. Also, they will know the opinions of customers on social networks regarding service, prices, added values, and level of satisfaction, among others.
Streamline workflow with Nuvolar
As a result, the workflow of each department of your company will be more agile and communication between different areas will be more effective with Nuvolar's cloud solutions.
We have twelve years of experience in custom software and app design, product development and implementation management, and UX and UI design. Besides, we are certified Salesforce partners, which guarantees a correct adaptation of customized technology solutions, and if that were not enough e, our consulting services, and support after the implementation of each project are unbeatable.
Contact us and you can improve your company's workflow with our solutions!
About Nuvolar:
We are a digital innovation consulting company dedicated to one unique purpose: helping businesses adopt world-class software solutions on the cloud so they can succeed!
GET TO KNOW US

Featured Posts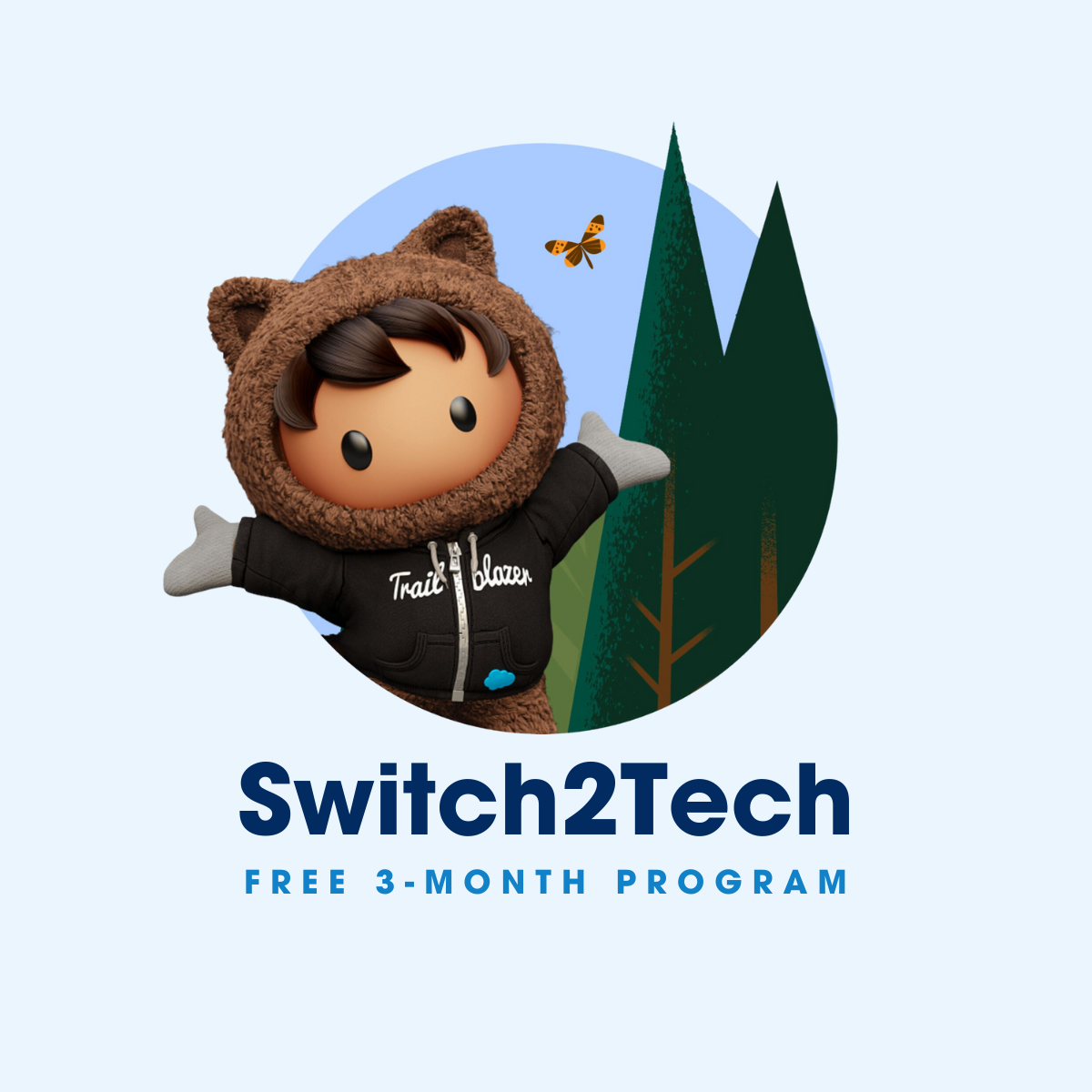 SEPTEMBER 21, 2023· BY NUVOLAR WORKS
Join "Switch2Tech": Our FREE Salesforce Program Open2Everyone!
3️⃣ months • NO previous experience required • Endless career opportunities ✨ • Official Certification! 🎓 Jump now into the world of Tech with this free online program organised by Nuvolar and Salesforce Talent Alliance! 🚀