 How can cloud solutions improve the business of consumer goods?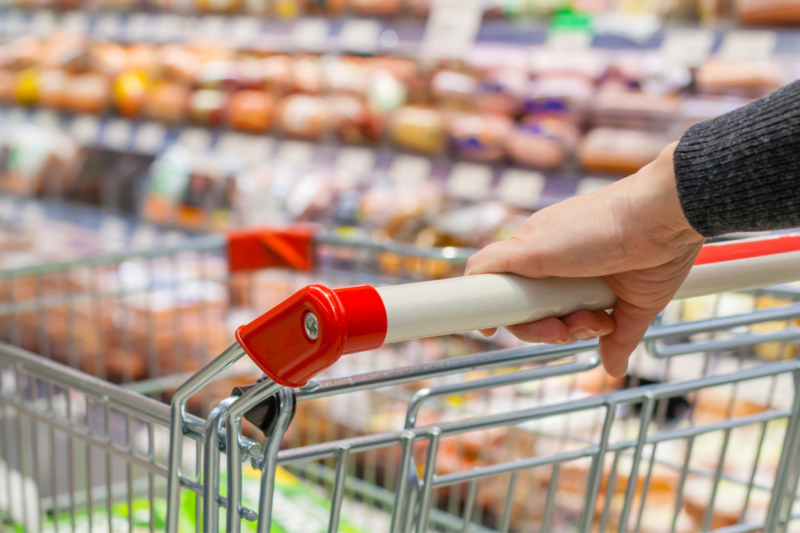 The consumer goods industry is undergoing continuous and accelerated changes, much of which are supported by cloud solutions. In this sense, it could be said that the cloud plays a dual role, acting as a driver of evolution and at the same time generating responses to new market expectations.
There is no doubt that retail and mass consumption are no longer the same as they have always been. The constant innovation of mobile connections and sophisticated communication devices are revolutionizing the way we interact. At the same time, this interaction with online channels and especially social networks generates immense amounts of data. This information is used by the most digitized companies, thanks to technologies such as Big Data and advanced analytics.
To all this, we must add the constant globalization of value chains. Not to mention the emergence of new digital companies that are knowledgeable about technological tools, ready to take market shares from established companies. As we will see later, all these trends have common support: cloud solutions.
Customer-centric in the areas of retail and consumer goods
Today, cloud solutions are enabling consumer goods and retail companies to interact permanently with the consumer. Of course, we are talking about digitized consumers with access to mobile and fixed devices. Through these, they remain connected to the Internet, so they have constant access to information about products and brands. In addition, this connection allows them to learn about the experiences and opinions of other customers about the different products and services on the market. In both cases, they do so immediately, wherever they are, and in real-time.
These digitized customers use a variety of technologies and channels to communicate with each other and with the brands they consume. They also have a lot of information and usually have very well-defined what they expect from the supplier firms. At the same time, they have many product and service options, and, most importantly, they are no longer limited by the distance between them and the companies' physical retail location.
In this context, it is very important that brands intensify their level of attention to consumers, which implies maintaining a constant interaction with them. In this regard, cloud solutions will be key to achieve three fundamental purposes:
Attract consumers with innovative products, services and/or added value.
Present contextualized and personalized offers that arouse the customer's interest.
Obtain customers information through various channels and technologies and interpret it through advanced data analysis. This makes it easier to anticipate consumer expectations and make decisions accordingly.
Customization and context
Cloud computing supports all the technologies and solutions that allow us to know and understand the customer, considering their current situation and the factors that influence their decisions. These include their preferences, activities and recent purchases, as well as their geographic location and purchasing power. In this way, brands can present customers with personalized offers that are consistent with these factors at the right times.
For example, if your company has a geolocation service, you can send messages to customers who are close to your physical stores. You can include a personalized offer along with an invitation to visit the point of sale. Once there, you can suggest specific places in the store to find items of interest to them. On the other hand, through Big Data and advanced analytics you can study purchase history and consumption patterns, in order to anticipate changes in consumer behavior. For example, if the frequency of purchase decreases or increases, or if they consult opinions about other brands. With this information, it is easier to decide between offering incentives, modifying the offer or creating new products.
Increased customer knowledge
It's nothing new for people to share brand opinions on their social media accounts. However, what is overwhelming is the number of consumers connected and the volume of data shared. For this reason, it is critical for companies to have the ability to capture, analyze and convert this data into valuable customer insights.
But these are not the only platforms for gaining customer insights about the brand.In addition, there are customer service channels, after-sales support, physical points of sale, ecommerce site and applications for requests and orders. Data from social media and other sources, available in the cloud, provide relevant insights about customer behavior.
In this sense, customer relationship management (CRM) is an essential tool for monitoring consumer interactions on social networks. Mainly in relation to the frequency and tone of the brand mentions and the level of satisfaction or rejection. As well as references to their experience as a consumer and the consequent recommendation (positive or negative). Without forgetting the other channels of interaction already mentioned and that involve more direct interaction with the customer, such as e-commerce and applications, which are more closely linked to online sales.
Cloud drives operations in retail and consumer goods companies
Another advantage provided by cloud solutions is to streamline the operations of consumer goods and retail companies. An example of this is the ERP or enterprise resource planning environments. In short, these systems make it possible to monitor the company's end-to-end workflow. In this way, it is possible to visualize and obtain operational data from the supply chain, human activity, manufacturing, maintenance, finance and administration, in order to make them more efficient. Based on these objectives, such solutions employ technologies such as Artificial Intelligence, Machine Learning, and the Internet of Things, among others.
Even though integration between areas with the same system is ideal, the scalability of cloud solutions allows for the gradual incorporation of applications. Hence, the diversity of these tools:
Supply Chain Management (SCM). As the name suggests, this solution integrates the planning and execution of processes more effectively. This includes material flow, production, inventory management, logistics, fleet management, and warehouse operations.
Human capital management (HCM). HR software automates tasks such as profit management, payroll, and scheduling, among others. They usually include modules for performance evaluation, hiring, and professional training.
Online sales. In this case, the e-commerce module allows visualization of the catalog, inventory, price changes, and the supply chain. These aspects will influence customer offers and, to a greater extent, marketing campaigns. In addition, ERP applications for e-commerce are adaptable to different types of business: B2B, B2C, or C2C.
How can Nuvolar help your retail or consumer goods company?
After this brief summary of the contributions of cloud solutions to consumer goods and retail organizations, we want to tell you how Nuvolar can help you achieve your company's goals. We are dedicated to developing web solutions and custom applications for companies specialized in manufacturing and/or mass marketing of products to the final consumer, whether food, beverages, personal care, beauty, cleaning products, or clothing.
More specifically, we specialize in the design, development, and implementation of software and digital solutions for companies. For that purpose, we use UX (user experience) and UI (user interface) design methodologies. Our multidisciplinary staff of accredited professionals has the knowledge and skills necessary to understand your business needs and bring your ideas to life.
In Nuvolar we are able to customize the Salesforce CRM to the business model, industry, characteristics, and needs of your company. This way, you will not miss anything they say about your brand. By decanting and analyzing this information, you will obtain relevant insights to know your customers and make the right decisions. Indeed, we have authorized Salesforce partners, on whose platform we have been developing our applications for more than ten years.
Contact us and you will know why we are your best choice in cloud solutions!
About Nuvolar:
We are a digital innovation consulting company dedicated to one unique purpose: helping businesses adopt world-class software solutions on the cloud so they can succeed!
GET TO KNOW US

Featured Posts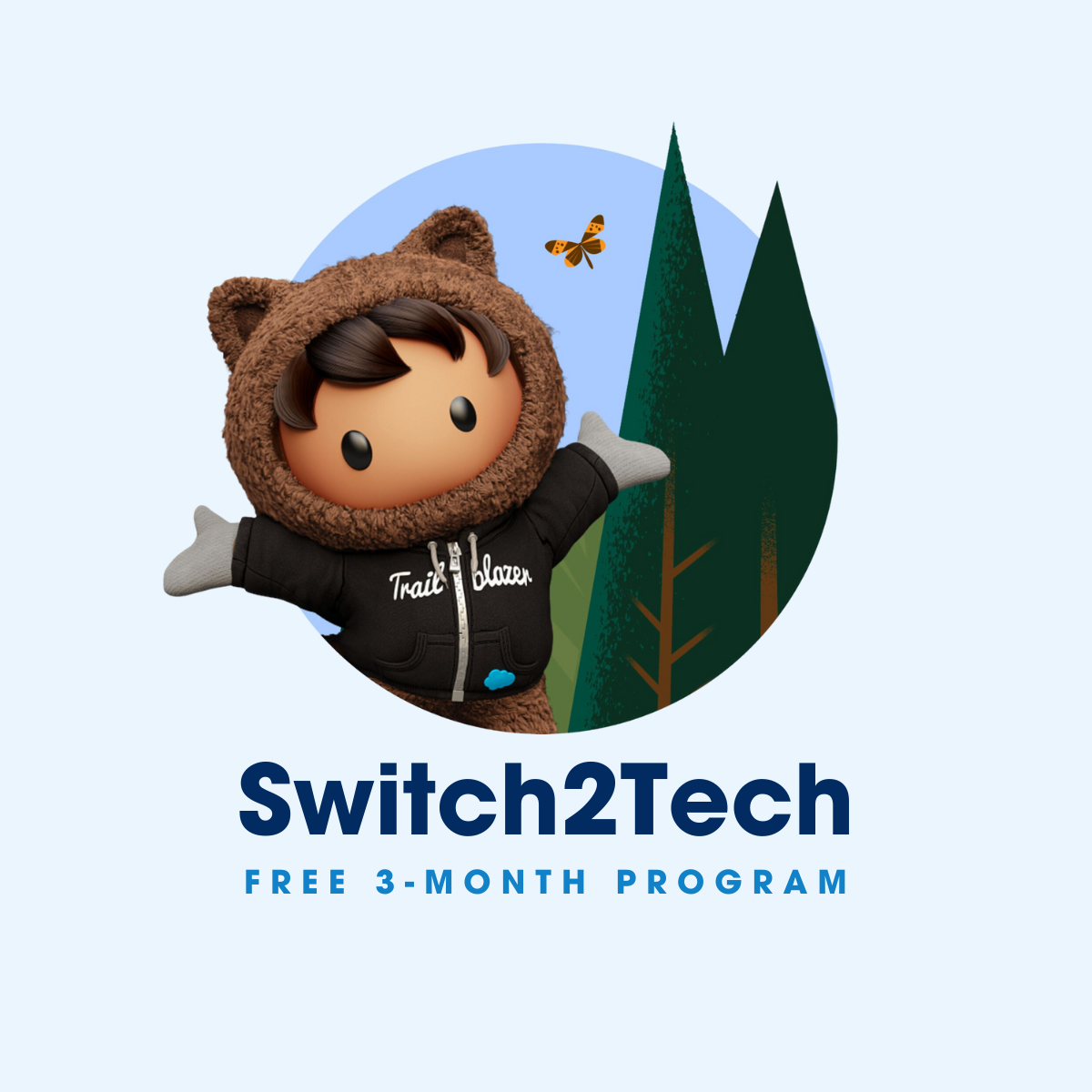 SEPTEMBER 21, 2023· BY NUVOLAR WORKS
Join "Switch2Tech": Our FREE Salesforce Program Open2Everyone!
3️⃣ months • NO previous experience required • Endless career opportunities ✨ • Official Certification! 🎓 Jump now into the world of Tech with this free online program organised by Nuvolar and Salesforce Talent Alliance! 🚀