 Salesforce implementation, how to take advantage of its full potential?
Have you decided to implement Salesforce for your company? Congratulations! You can count on one of the most powerful Customer Relationship Management tools on the market. However, to take advantage of all its possibilities, it is necessary to approach its implementation and customization optimally, following a very specific protocol. In this post, we will explain the ideal approach to take full advantage of Salesforce.
What is Salesforce and what are the benefits of Salesforce implementation?
Salesforce is an integrated Customer Relationship Management (CRM) cloud platform, which stands out for its ability to provide a unified and shared view of each customer to all departments of the company. Another of the solution's strengths is that it enables the company to communicate more effectively with its customers. Thus, thanks to the data obtained from interactions with users and shared by the teams, the company will be able to make relevant decisions to enrich the user experience and improve its sales opportunities.
In short, with Salesforce CRM, your company will be able to plan sales campaigns and streamline the operations and activity of sales teams. You will also be able to offer personalized customer service, create multichannel marketing strategies, and monitor all these processes. All this, keeping control of all the actions in execution with a single digital solution in the cloud.
Salesforce is considered one of the most innovative solutions for today's organizations because of the way it manages data, contacts, leads, and sales opportunities in a single, versatile environment. And you too can take advantage of this powerful CRM.
Benefits of implementing Salesforce
Although you may already know this, let us remind you of the most relevant advantages of Salesforce CRM:
It is a versatile CRM. It allows you to manage the relationship with your target at all stages of the conversion funnel. From lead acquisition, through sales closure, to customer loyalty and engagement. It is even possible to anticipate their future needs by analyzing their behavior and buying habits.
Fully customizable. In fact, we are talking about a tool that can be adapted to the specific characteristics and needs of your business. We will tell you later why it is relevant to count on a company like Nuvolar at this stage.
Scalable. As it corresponds to a SaaS solution, the implementation of Salesforce offers you a wide range of tools that can be integrated into the initial model. Besides you can incorporate them as your company grows: Marketing Cloud, to automate marketing, Service Cloud, to provide customer support, and Einstein Artificial Intelligence for data analysis, are some of these options.
A secure platform. Salesforce is one of the pioneers of cloud computing and therefore provides a high standard of security that generates confidence in its customers. Among the certifications achieved by the platform are ISO 27002 Certification, TUV Certificate, and TRUSTe.
Salesforce CRM Deployment Protocol
The Salesforce CRM interface and navigation are very intuitive. So much so, that a short learning period will be enough for you and your team members to understand and manage the program and integrations without difficulty.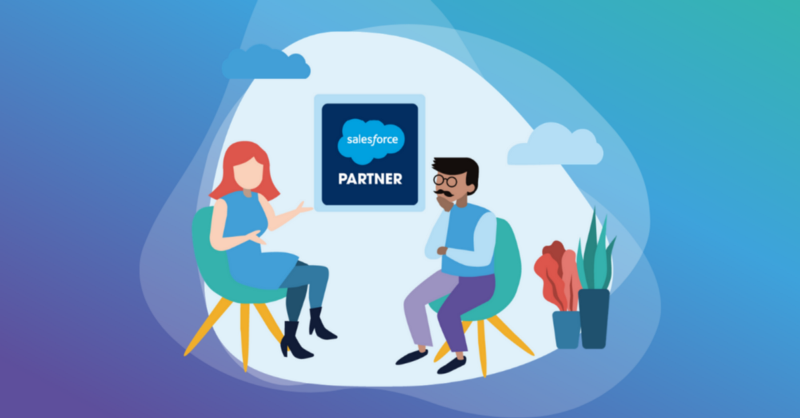 But to take full advantage of all the functionalities and possibilities of this tool, you must follow an implementation protocol. This has to do with the definition of purposes and the positive impact of the resource on the company's processes. The definition of each stage allows you to set goals for each one and make strategic adjustments to avoid problems in the short, medium, and long term. In this sense, the steps to be followed are as follows:
Perform an analysis of the current business situation and its corresponding mapping
Let's suppose that your company is a fruit juice manufacturer, based in Albacete and you distribute your products to wholesalers in Castilla-La Mancha. Besides, you sell in several nearby autonomous communities such as Madrid, Castilla y León, and Extremadura. On the other hand, you have several defined targets; the general public of different ages and interests, retail chain managers, and independent retailers.
Thus, during the first stage, you will identify the real needs of the company and the context surrounding the Salesforce implementation. The following are some considerations you should take into account:
Financial status and budget to introduce the tool.
Market characteristics.
Communication fluency with our target audience and reasons for implementing the solution.
Results of marketing campaigns and multichannel communication.
Level of consumer and customer satisfaction.
Processes inherent to the management of the relationship with our stakeholders.
Procedures of each department of the organization.
Organizational culture, ability to adapt to the digital transformation, and readiness to assume the customer-centric philosophy.
Defining objectives
After doing the situational analysis, you must set the specific objectives of the Salesforce implementation. These should be realistic, concrete, relevant, and achievable within reasonable timeframes. For example:
Reduce process costs in customer management.
Strengthen brand positioning in the markets served.
Gradually increase product consumption levels.
Establish an emotional bond with consumers through interaction in social networks. At the same time, to know the expectations and opinions of buyers to apply them to inherent decision-making and the creation of new lines. Or the launch of new flavors or packaging changes.
Streamline ordering and shipping operations, as well as improve service to retail chains and independent stores.
Seek and strengthen contacts to extend marketing to other autonomous communities.
Seek advice for Salesforce implementation
As mentioned above, Salesforce implementation is not complex. Even so, the platform offers learning options for its use. Since the realities and purposes of companies are diverse, it is advisable to seek advice from experts in the development and management of cloud solution implementation to carry out situational analysis and set objectives. In this sense, it is highly recommended to do so with a certified Salesforce partner.
At this point, Nuvolar offers you its twelve years of experience providing successful business solutions based on the prestigious platform we talked about in this article. You will see our ability to adapt the CRM to your specific needs, as well as the methodology and passion we deploy in each project.
Appointing the management team
At this stage, it is essential to define the teams and staff members who will have access to the CRM and to establish individual responsibilities. It is also a priority to define the levels of access to the tool.
Roadmap
With the help of the specialized company you choose to implement Salesforce, you must create a roadmap for the process of incorporating the tool into your business. It should reflect the people responsible for each area and the actions of the developer's representatives. It is equally important to set deadlines and expected results. During this phase, the teams will understand in detail how the CRM solution works in each process.
Implement and customize the program
In the Salesforce implementation itself, the information and planning obtained in the previous stages must be used. In the same way, you will take into account the customization needs to be raised. In this aspect, thanks to our partnership with Salesforce, we at Nuvolar can efficiently customize this digital solution. Accordingly, we use workflows, applications, and add-ons that provide greater performance to your business processes. Our expertise in customizing technology solutions includes sectors such as commercial aviation, healthcare and pharmaceuticals, food and beverage, fashion, and finance, among others.
Rethinking business culture and empowering teams
Executing the digital transformation of companies requires a rethinking of corporate culture to adapt to changes. And even to assimilate the new ways of working that will be introduced along with the technologies incorporated. The implementation of cloud solutions does not escape this requirement. Therefore, the updating of values and good business practices must go hand in hand with the training of the teams in the use of the new tools. In our case, the idea is to achieve an understanding of CRM and how to automate tasks to be more productive and achieve the objectives set.
CRM maintenance and monitoring
Although Salesforce as a cloud platform is responsible for the maintenance and updating of its solutions, it is essential to constantly monitor the performance of the CRM in your processes. In this way, you will be able to make the necessary adjustments in those aspects in which the implementation goals are not fully achieved. Whether to accelerate sales or streamline your omnichannel strategy, among others.
Nuvolar, your best choice for a customized Salesforce implementation
You are probably a manager aware of the need to intelligently manage your company's processes through a CRM. However, you are probably worried about the consequences of poor implementation of this type of cloud solution. Now you have the support of a Salesforce developer you can trust!
We at Nuvolar, as lovers and connoisseurs of digital solutions, know in depth the scope of this powerful CRM. That is why we can help you maximize the value that this type of technological tool can bring to your company. Our secret is to understand that all companies are different and have specific needs. We have extensive experience in custom implementation and development of the latest technologies to provide the full potential of Salesforce to our customers. What are you waiting for? Contact us!
About Nuvolar:
We are a digital innovation consulting company dedicated to one unique purpose: helping businesses adopt world-class software solutions on the cloud so they can succeed!
GET TO KNOW US

Featured Posts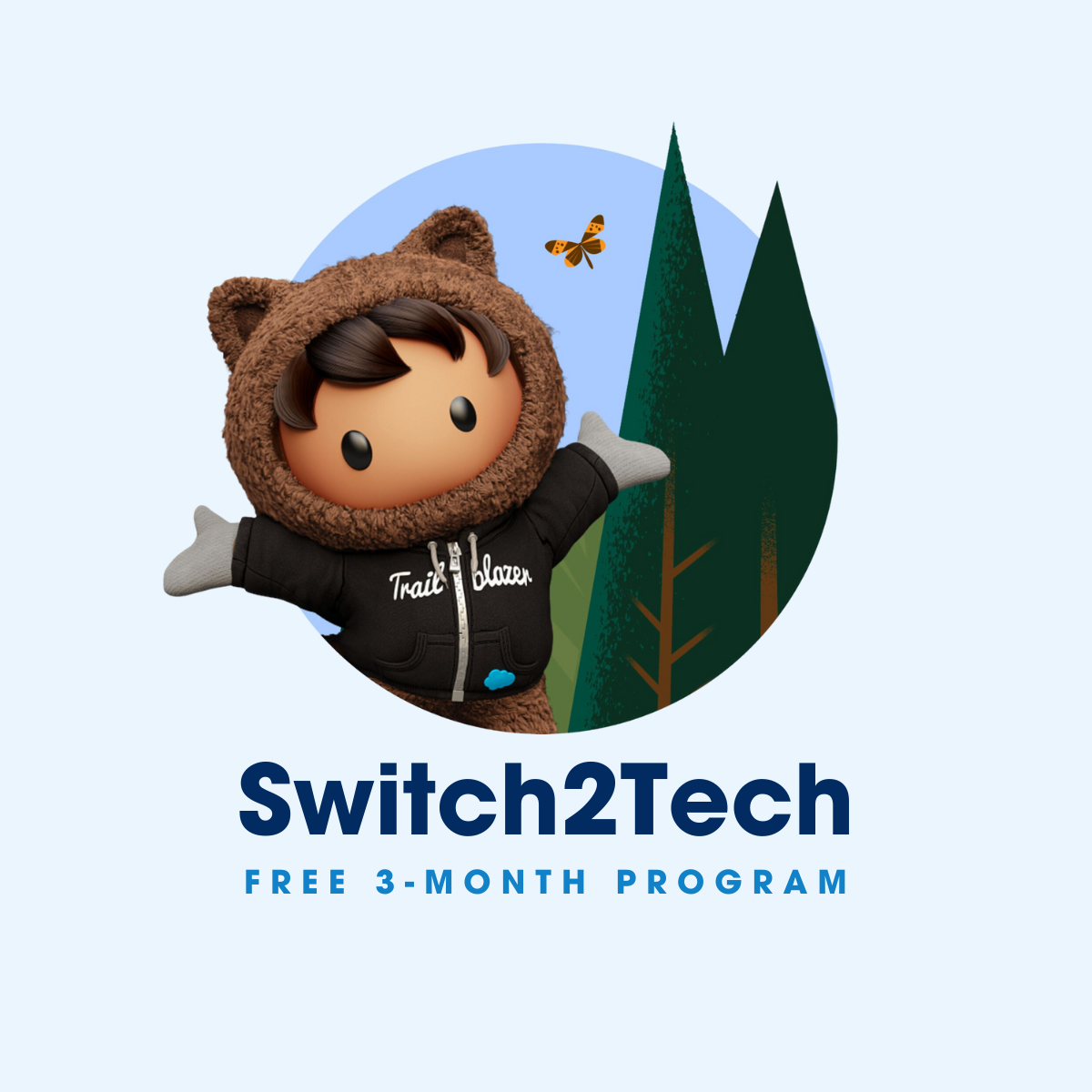 SEPTEMBER 21, 2023· BY NUVOLAR WORKS
Join "Switch2Tech": Our FREE Salesforce Program Open2Everyone!
3️⃣ months • NO previous experience required • Endless career opportunities ✨ • Official Certification! 🎓 Jump now into the world of Tech with this free online program organised by Nuvolar and Salesforce Talent Alliance! 🚀