 Technology for tomorrow's organizations
Nowadays, everything seems to indicate that symbiosis between strategy and technology will be consolidated sooner. In line with this statement, a recent survey by one of the most prestigious consulting firms reveals a striking trend: 40% of the CEOs surveyed believe that, from now on, it will be the CIO or chief technology officer who will drive business strategy. It is a fact that the closer the relationship between technology and business strategy, the greater the coherence and communication between the two must be.
A few years ago, expectations about the increasing migration of business processes and relationships towards digitization were of little concern to CEOs. However, many of them did not make sufficient provision — and along came the Covid 19 pandemic! Suddenly, mobility restrictions to curb contagions changed everything. Among other consequences, many companies start to implement telecommuting to remain operational. E-commerce reached unprecedented levels of transactions. And as if they weren't already important enough, data on customer behavior and their expectations of brands became increasingly relevant.
How is your company coping with this change? Do you know which technological trends are determining the future of business? Pay attention to the following lines, and you will have some clues!
Tomorrow's organizations in the cloud
Before the pandemic, many companies were reluctant to migrate data and processes to cloud computing. Doubts about its security and even refusal to pay a subscription were excuses to discard this option. When Covid 19 arrived, there was no time for regret. Companies that did not move into the cloud obtained lower productivity from their workers. But they also lost profitability and competitiveness. They even had to invest time to adapt to the cloud model a posteriori.
As we said earlier, the priority of digitization became a fundamental factor. During the current situation, access to applications was and is in great demand. Therefore, the same goes for access to the cloud. At Nuvolar, we have been very clear about this. For this reason, we constantly strive to develop intuitive and usable environments that provide customers and company employees with an exceptional user experience. At the same time, we take care to thoroughly understand the needs of the companies that entrust us with their projects. One example is our solutions based on Salesforce CRM, focused on boosting productivity.
In short, migrating to the cloud through software and applications, infrastructure, and platform as a service PAAS will be indispensable for tomorrow's organizations.
AI + IoT in tomorrow's organizations
Today, the Internet of Things (IoT) and Artificial Intelligence (AI) are already complementary technologies to each other. Practitioners call this merger in progress AIoT. Machine-to-machine and sensor-to-terminal communication generate vast amounts of data. Therefore, the need to process and analyze this volume of information in real-time is obvious. Accordingly, the incorporation of AI facilitates the rapid decanting of the relevant data, and insights are crucial for decision making.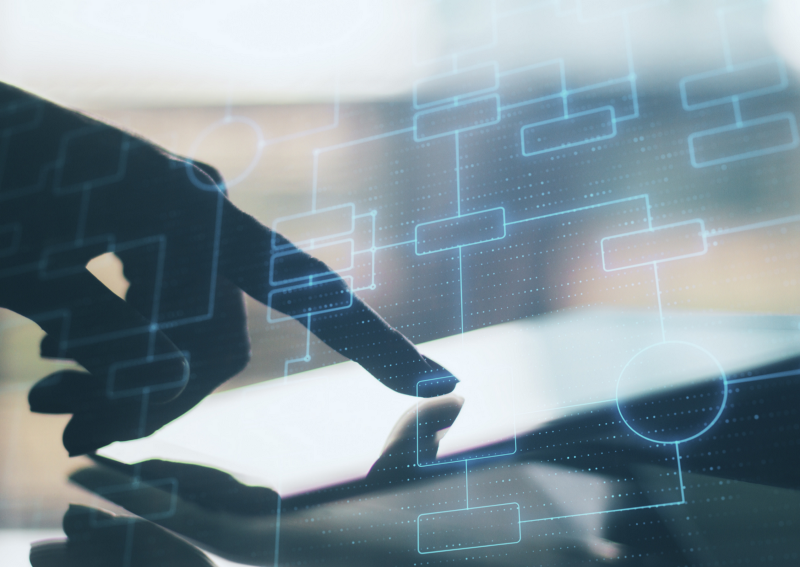 Seen in this way, the IoT would be like a nervous system that captures stimuli (data) and sends them to the brain. In this case, the AI that processes them "understands" them and puts them into perspective to generate reactions (decisions). But there is more! Soon, AIoT will allow the system to make autonomous decisions on issues ranging from routine to safety. The monitoring and the updating information supplied to the sensors and the search for correspondences enable the system to react.
In this sense, by implementing AIoT, companies' systems will analyze eventualities and detect irregularities immediately. Better still, they will be able to foresee and deal with cyber-attacks automatically. In this way, with better approaches and quick and accurate decisions. As a result, companies will experience faster growth because the cost of the processes will reduce their costs.
In essence, the total experience is a developing trend that results from the combination of all those generated by organizations. That is customer experience, user experience, employee experience, and multi-experience. This merge aims to transform the company's results, to improve the overall experience, precisely where all the transversal elements are connected.
By establishing a strong link between all these experiences and not improving them separately, we gain a competitive advantage, which means that we create an experience that is difficult to replicate and, at the same time, a sustainable experience. Such an option makes it easier for companies to get more out of remote work, virtuality, mobility, and distributed customers.
A practical example
To explain it better, imagine you own a high-end electric car workshop. And you would like to offer a satisfying experience to your customers, adding more security on the occasion of the pandemic. Then, you can create a solution whereby users can make an appointment. Through this application, you will have the opportunity to send them a notification when they arrive at the workshop. It is feasible to explain the registration procedure and tell them when they can safely enter the establishment, keeping the social distance.
Similarly, mechanics could use digital devices and applications to diagnose cars, minimizing physical contact. If we consider that manufacturers such as Tesla already use IoT to monitor the maintenance needs of their vehicles, this possibility is not far off. Undoubtedly, for customers and operators, it would result in an initiative that would enrich their experience with the brand.
5G, a must-have for tomorrow's organizations
Of course, the integration of cloud computing, AIoT, and total enterprise experience will require 5G. At this point, the fifth-generation connection will guarantee the performance of the technologies mentioned above and trends. Because of its minimum latency and a maximum speed of 20 Gbps, 5G offers massive network capacity. In the case of IoT and AI, this impacts the ability to capture and process data in real-time for decision-making. This connected technology is already expanding globally and will be vital for tomorrow's organizations.
At Nuvolar, we help digitize the businesses of the future.
Throughout this brief list of trends and technologies that will determine the performance of the companies of the future, the fundamental role of applications is clear. At Nuvolar, we are aware of the advances focused on improving the experience of all the actors in the production process with the brands. For this reason, in every project we take on, we like to go one step beyond expectations.
For this, we have a multidisciplinary team of creative and updated professionals who can understand your business model to perfection. Our experts are able to create the technological solutions your company needs to be more efficient and profitable. We are specialists in web development, applying UX/UI design. Our service is integral and includes consulting and support, get to know us, and you will understand why we can be the best partner in the digitalization of your company!
About Nuvolar:
We are a digital innovation consulting company dedicated to one unique purpose: helping businesses adopt world-class software solutions on the cloud so they can succeed!
GET TO KNOW US

Featured Posts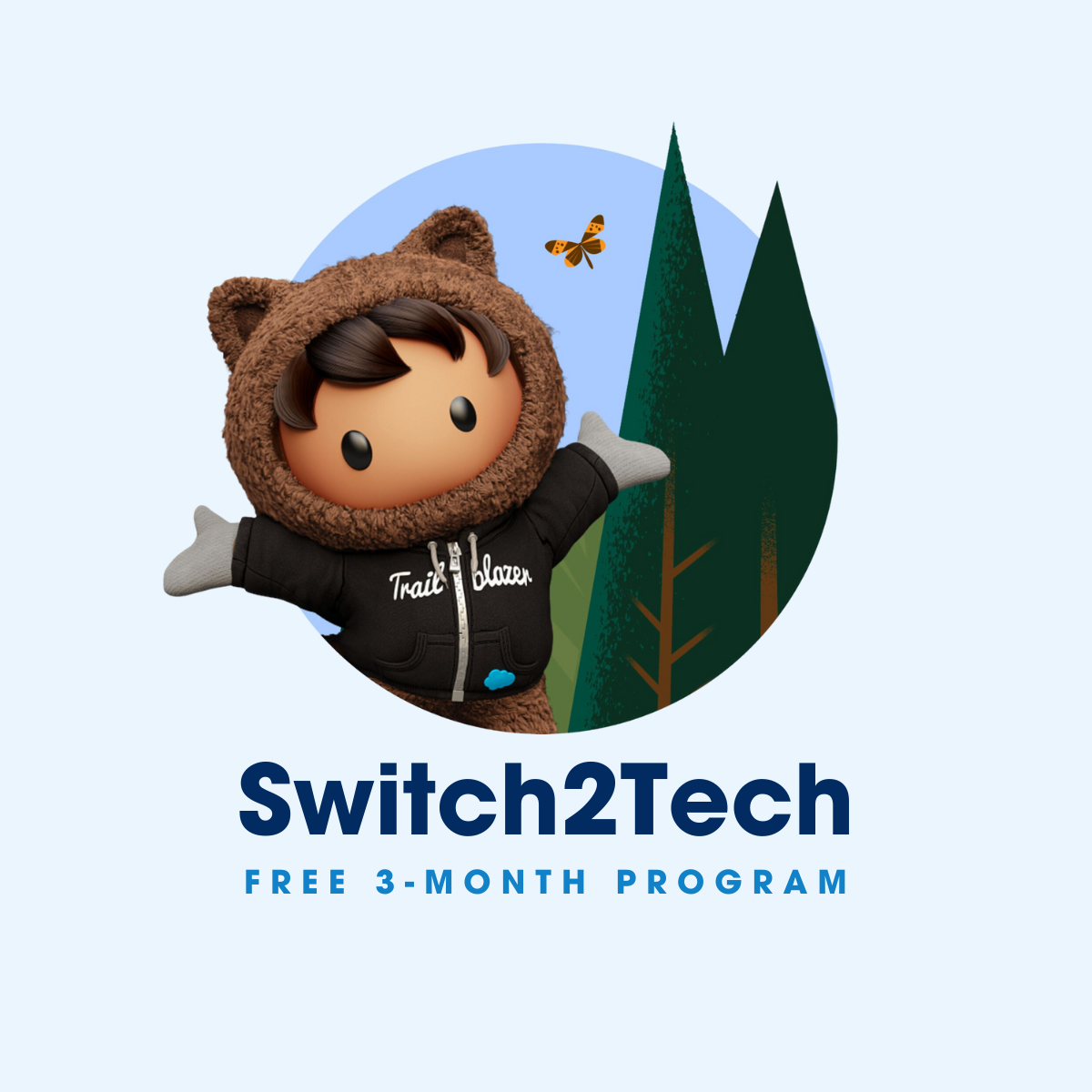 SEPTEMBER 21, 2023· BY NUVOLAR WORKS
Join "Switch2Tech": Our FREE Salesforce Program Open2Everyone!
3️⃣ months • NO previous experience required • Endless career opportunities ✨ • Official Certification! 🎓 Jump now into the world of Tech with this free online program organised by Nuvolar and Salesforce Talent Alliance! 🚀