 What are CRM solutions and how can they help improve business efficiency?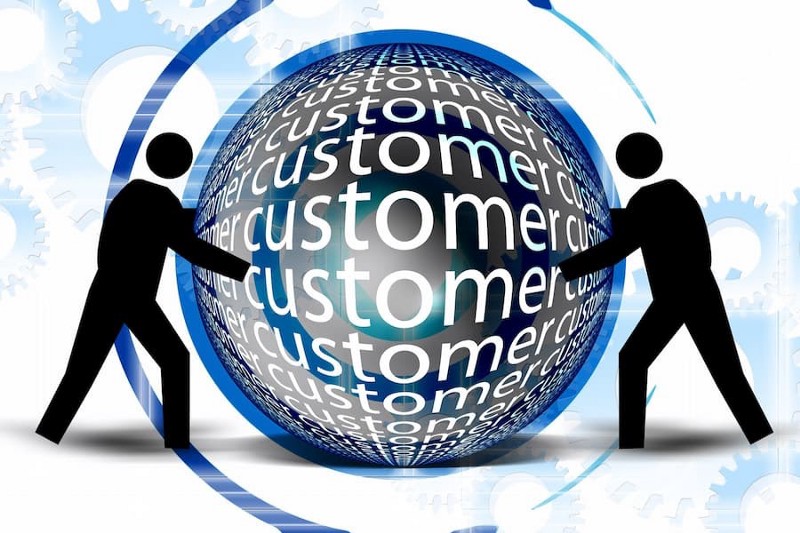 It is common to associate the term "CRM solutions" with software tools that automate routine sales and customer management tasks. The truth is that experience is showing these resources go beyond this definition. In addition to expanding their competencies and allowing the necessary interaction with other areas of the company, they help to create a new approach to customer communication. All this, thanks to a broader knowledge provided by the data, both of potential and acquired customers.
Next, we will see how CRM solutions transcend their status as informational tools, to help create a strategy and even a philosophy of customer management.
What are CRM solutions?
In essence, CRM (Customer Relationship Management) solutions record a wide range of customer data. To begin with, they collect basic contact data: name, email, mobile and landline phone numbers, postal address, website, and social media profiles. Over the course of the relationship, they will add more valuable information derived from interactions. For example, responses to company communications and offers or content shared on social networks and mentions of the brand or competitors. They can also keep track of other vital data, such as purchases, complaints, support requests, and additional customer contacts with the company.
In addition, CRM solutions can gather important information such as recent company activities, legal regulations and internal procedural provisions, among others.
What do CRM solutions do with this data?
CRM software organizes all this information to provide a complete view of people and companies. In this way, it is possible to understand them in greater depth, based on their interactions over the course of the relationship. This comprehensive profile allows brands to improve customer management by personalizing communication, offers, and overall customer service. CRM software helps add value to interactions and strengthens customer loyalty and engagement.
How do CRM solutions help companies?
CRM solutions are traditionally perceived as a sales and marketing tool. However, this kind of software has evolved in such a way that it can cover other areas and aspects equally important to ensuring business profitability, such as customer support, supply chain management, and human talent management.
Here's a look at how CRM benefits different departments.
Greater understanding of sales processes
With this type of CRM solution, sales managers or sales leaders have access to reliable data on the performance of each member of the sales team and whether or not they are achieving conversion goals. In particular, they can monitor the performance and efficiency of individual salespeople, campaigns, and products.
CRM solutions help the sales team save time by reducing the burden of routine administrative work. At the same time, they gain a detailed knowledge of the customer and a better understanding of their needs and expectations. The advantage is spending more time on sales and less on data entry.
More accurate forecasts to optimize marketing processes
CRM solutions help the marketing team obtain a broad and accurate view of each prospect and sales opportunity. The department can accurately map the buyer journey, as well as forecast and control the customer experience from awareness and research stages to the final purchase. This provides a more complete understanding of ongoing sales processes or future forecasts.
It is also possible to aggregate data related to the SSR activity of prospects and customers acquired. This information is critical to understand preferences, opinions, and experiences with brand products and services.
Omnichannel support and attention
For today's hyper-connected customers, it is convenient to ask a question or complain on a company's social media pages, website chat, and more to receive a response quickly.
A CRM solution provides a common platform for all interactions with customers. It is possible to get the most out of each customer interaction and receive feedback instantly from customers.
CRM streamlines HR management
Here's what CRM software can do for your human resources department as well:
Streamline the hiring process.
Automate the analysis and verification of applicant information.
Identify the requirements of specific profiles and new skills to be acquired by the staff.
Help retain human talent.
More productive supply chain management
With CRM solutions, supply chain management departments can track all interactions with suppliers, formalize and archive requests, schedule process monitoring, and stay on top of subsequent steps.
Many CRM tools can generate reports that make it easier for companies to compare suppliers and manage the entire supply chain more effectively.
Other advantages of CRM solutions
More effective contact management. All calls, messages, inquiries, negotiations, and contact channels with acquired and potential customers are recorded. In addition, all these data are available to the different departments through a centralized management system.
Collaboration. The tool we analyzed Facilitates collaborative work among the members of the different departments, accelerating and improving results even more.
Analyzable information for sales. CRMs provide sales teams with real-time data to analyze the relationship with certain customers, assess business possibilities, and manage help from other departments, if necessary.
Comprehensive and reliable reports. Provide an overview of sales processes in order to identify potential problems and solve them as soon as possible. These reports present the information clearly and help to improve employee productivity.
Increased customer satisfaction and retention. Having a complete, up-to-date, and accessible record of interactions with each customer allows the company to anticipate potential problems and complaints and manage them in a timely and effective manner. As a result, the customer experience will be increasingly positive, since it avoids the hassle of transferring calls or contacts to other departments or channels.
Marketing ROI. Effective monitoring allows organizations to know which marketing activities and campaigns are effective for each type of customer in their database. This facilitates the work of marketing departments and helps them optimize their budgets for better ROI.
CRM can help define the core strategy and management approach
Today, the trend is for companies to focus their management more on the customer than on products. CRM solutions make it easier to connect sales and marketing with supply chain, human resources, administration, and other departments. As a result, all the information gathered and analyzed about customers helps to determine the actions of the entire company and meet their needs and expectations. In short, the performance of each of the company's departments converges to strengthen the customer experience.
A CRM for any business
To get the most out of Customer Relationship Management solutions, it is essential to "customize" them. That is to say, adapt them to the characteristics and needs of each company. To do this, it is necessary to have a company specialized in the development of web solutions that understands the solution in-depth for a successful implementation.
At Nuvolar, we have more than twelve years of experience in Salesforce application development and customization, the leading CRM in the market. In addition, we are a certified SalesForce partner, and we have developed solutions for all types of businesses.
Apart from customizing Salesforce CRM, we also offer software design services, development and management of product implementation, and we are experts in UX (user experience) and UI (user interface) design criteria
Our staff of multidisciplinary professionals is capable of analyzing the requirements of any type of project to define a solution that perfectly meets your needs. We are the right technological partner that your organization needs.
About Nuvolar:
We are a digital innovation consulting company dedicated to one unique purpose: helping businesses adopt world-class software solutions on the cloud so they can succeed!
GET TO KNOW US

Featured Posts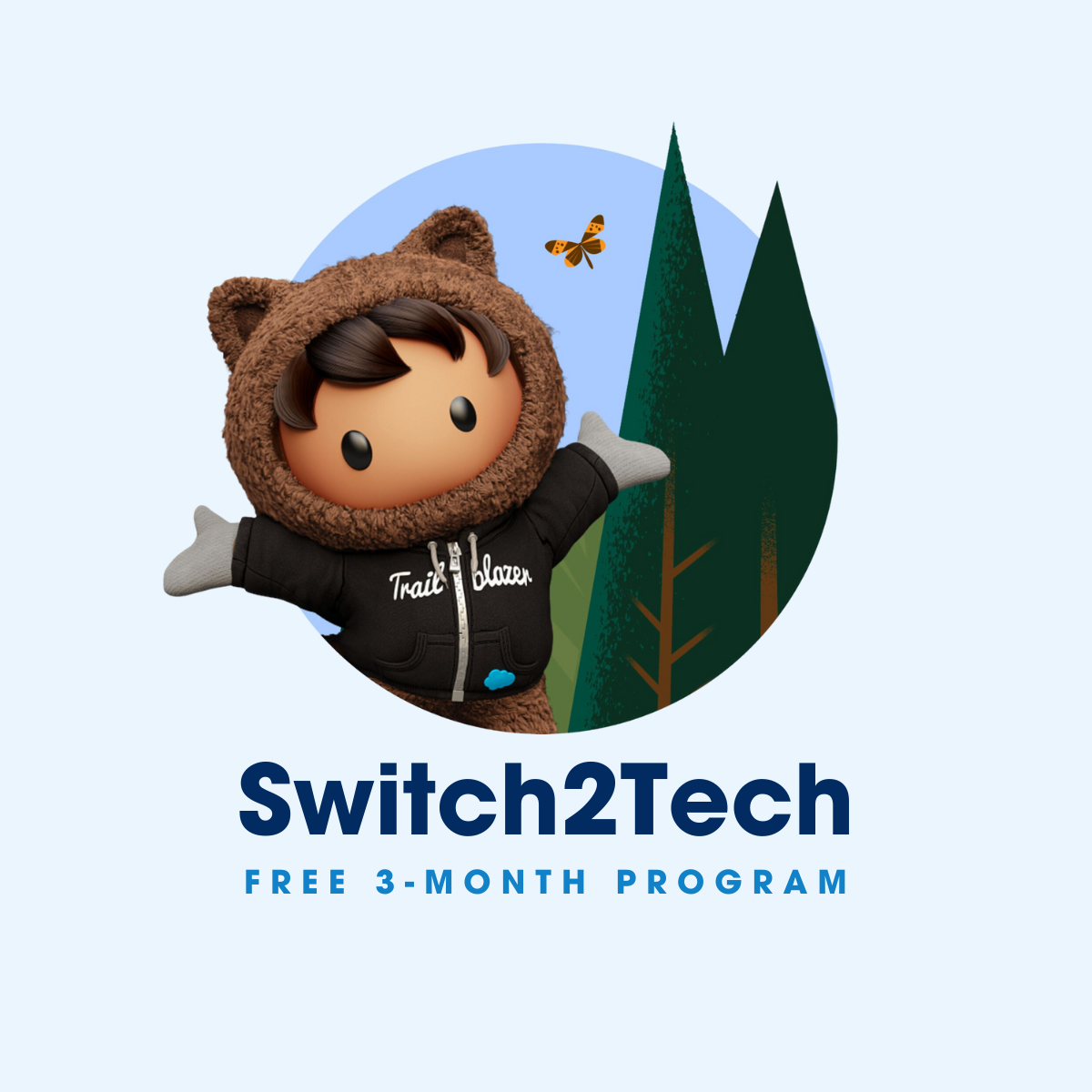 SEPTEMBER 21, 2023· BY NUVOLAR WORKS
Join "Switch2Tech": Our FREE Salesforce Program Open2Everyone!
3️⃣ months • NO previous experience required • Endless career opportunities ✨ • Official Certification! 🎓 Jump now into the world of Tech with this free online program organised by Nuvolar and Salesforce Talent Alliance! 🚀