 What should you consider for a successful cloud project?
Have you decided to implement a cloud project in your company? Congratulations! Cloud computing will allow you to considerably boost your processes, manage and store large amounts of valuable data for your business and manage them in an agile way through the cloud.
On the other hand, you will have access to technological solutions that will allow you to automate certain routine tasks and allow your team to focus on more productive activities. You will also be able to work remotely, with the data and applications you need, in a secure way. All this, paying only for the solutions you use and incorporating the most advanced product versions in a scalable way according to your growth.
We know that the idea is very attractive to you, right? However, do you know everything you should consider before implementing cloud in your company? And above all, do you know well the technological partner you have chosen for this purpose? Or have you not chosen it yet? Don't worry! That's why we wrote this article, to explain thoroughly how to successfully transition your data and processes to the cloud.
Planning, a basic step in your cloud project
Of course, if you run an SMB, you won't be able to implement cloud solutions in all departments of your company at once. Even the largest companies undertake this process gradually as part of their digital transformation, starting with the highest-priority areas. To do this, it is essential to establish a realistic plan with well-defined objectives. In this plan, you will put in order the areas and services that most urgently need to be moved to the cloud environment according to the interests of your business.
For example, if your company manufactures packaged products for the hospitality industry, you will probably first need a customer relationship management (CRM) solution. This tool will help you for managing communication with your customers, keep them up to date on new products, schedule personal contacts for offers and ultimately drive sales.
Mass-production companies generally require tools to manage their supply chain and the relationship with their personnel; in particular, Enterprise Resource Management (ERM) and Human Resource Management (HRM) solutions. Large retail chains opt for more demanding systems to apply big data and advanced analytics, necessarily in cloud environments. Precisely because of the volume of data they manage to better understand their customers and anticipate their needs.
Other companies require applications more adapted to their own realities and dynamics, resources whose development has been a Nuvolar specialty for more than ten years. But as we said, the correct and successful implementation of cloud solutions will depend on a coherent and logical plan.
Identify the necessary resources
One of the advantages of planning the implementation of your cloud project is to identify which solutions you really need according to the company's activity and priorities. To give you an idea, at Nuvolar we have tackled highly complex developments for specific sectors such as aviation. In these projects, we combine complex system architectures and intuitive interfaces to manage onboard and ground operations, as well as aircraft maintenance. In addition to offering functionalities for crew assignment, flight schedule, and even administration, sales, and passenger interaction.
We are talking about companies that have very particular requirements due to the nature of their business. But as developers, we can adapt to other operational realities. Apart from that, depending on your initial objectives, you can opt for standard solutions and evolve towards more customized applications. Here we must reiterate the need to set clear objectives so that the transition to the cloud responds to the real needs of the organization.
Selecting your technology partner, the key to your cloud project
It may happen that with some knowledge you are encouraged to make the plan for your cloud project and identify the tools required in the short term. But if you have doubts, you should turn to a specialized company from the beginning. Much better if, in addition to advising you, it can provide all or part of the solutions to be incorporated into your business. But, to select the company that will advise you, you need to take into account criteria such as:
Proven and supported technical experience
It may seem obvious, but at the time of doing your search and pre-selecting among options of technological partners in the area, you should check their previous experience. It's not just about what they say on their websites about their cloud knowledge and skills.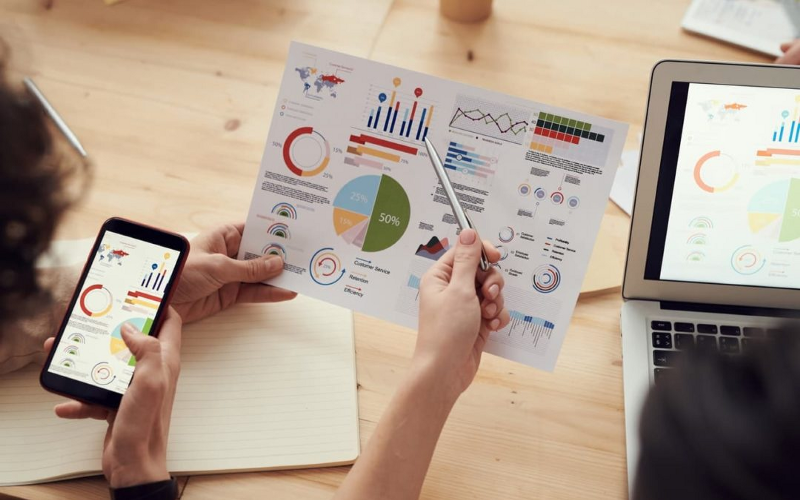 It is also necessary to check their customer portfolio and the success stories they showcase with the programs they provide. Moreover, it is important to know which platforms they work with. In our case, Nuvolar has been a certified Salesforce partner since its inception, on whose platform we develop applications for our customers.
Customer-centric and relevance of the cloud project
As a specialized consultant, a cloud solutions partner must focus on the customer and listen to their needs. This is the only way to propose a plan that is relevant and in line with the customer's expectations. More often than we think, companies hire consultants to entrust them with their cloud project, without taking this premise into account. This usually causes that the result is not adapted to the real needs and does not work; consequently, very painful waste of time and money.
Without a doubt, a company specializing in cloud computing should listen to you carefully and understand your business model. Only in this way will it be able to correctly determine the most suitable options for your company. It should also be possible to explain its proposals and approaches in simple terms so that you can understand them without being an expert in the field.
Methodology and compliance
A cloud solution provider must clearly propose and comply with its work plan for executing your project. Based on this, it will employ the most appropriate methodology. By way of illustration, at Nuvolar we use methodologies with iterative cycles such as Agile and Lean in the projects we undertake. This implies that we can make partial deliveries of the solution to evaluate it with the client or test it with real users. In this way, we introduce the changes suggested in each review until we obtain a solution perfectly adapted to the requirements of the applicant.
The training of the team, essential for the success of the cloud project
Finally, it is important to highlight the need for the team involved in the project to be up to date on the technologies related to their area of performance. As it should be in any digital transformation process -in which a cloud project is essential- staff training is essential. In short, taking full advantage of the benefits provided by cloud resources will depend to a large extent on the knowledge and skill at the time of using them. Nuvolar's team follows a strict training plan that allows them to have the necessary knowledge to approach their work with a full guarantee.
From Nuvolar we encourage you to make your company's move to cloud computing a reality. And, if part of your project is to incorporate applications to boost internal processes or interaction with your customers, do not hesitate to contact us.
About Nuvolar:
We are a digital innovation consulting company dedicated to one unique purpose: helping businesses adopt world-class software solutions on the cloud so they can succeed!
GET TO KNOW US

Featured Posts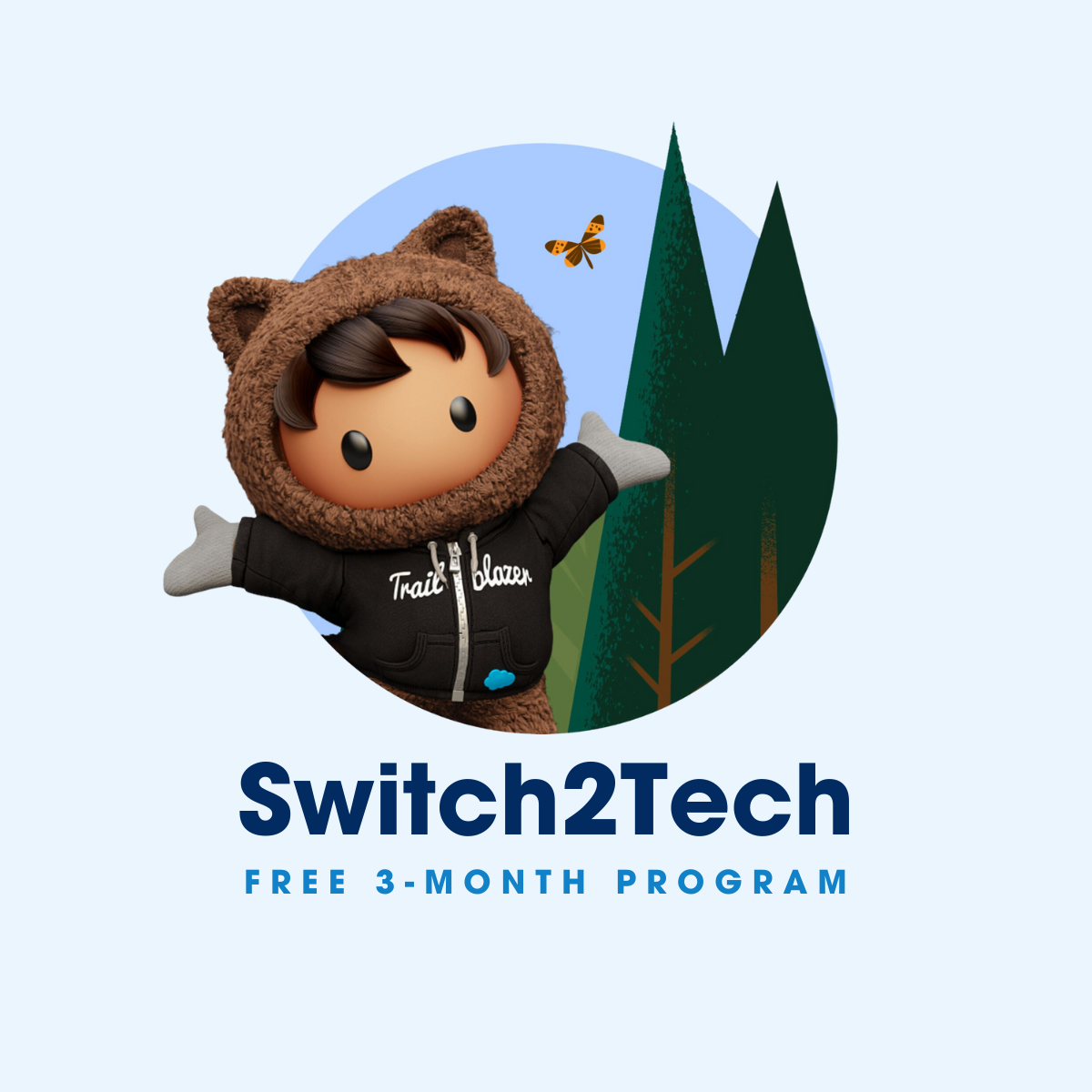 SEPTEMBER 21, 2023· BY NUVOLAR WORKS
Join "Switch2Tech": Our FREE Salesforce Program Open2Everyone!
3️⃣ months • NO previous experience required • Endless career opportunities ✨ • Official Certification! 🎓 Jump now into the world of Tech with this free online program organised by Nuvolar and Salesforce Talent Alliance! 🚀